RECIPES
Metabolic Booster Shake
A shake that will jumpstart your metabolism and improve your mood. There's not much more you could ask for than everything this deliciously refreshing shake has to offer.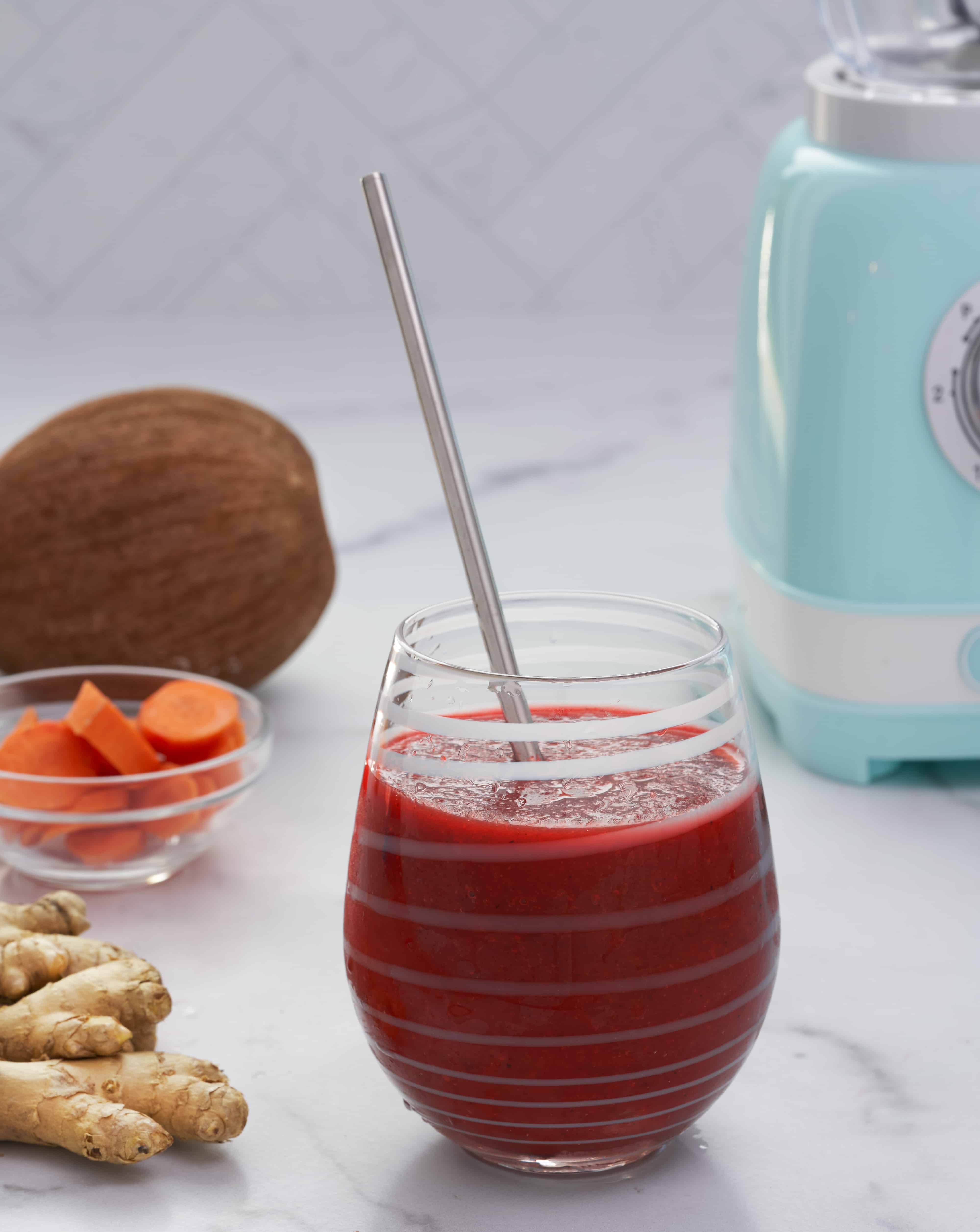 Serving
3 people
Time
10 minutes
Difficulty
easy
INGREDIENTS
¼ cup cooked beetroot
2 oz. carrot juice
2 oz. green apple juice
1 mamey
2 guavas
1 cup oat milk
Ice
DIRECTIONS
1) Cut the guava in half and scoop the fruit out with a spoon.
2) Scoop the mamey fruit out.*
3) Place the fruits and milk in a blender. Then blend at high speed until smooth. Add ice and blend for another 5-10 seconds.
4) Serve the mix into a cup and enjoy!
Chef's Note:
*To cut open and peel the mamey, place the fruit on the board, and slice in half lengthwise without cutting through the pit. Spin it while cutting. Open it using your hands and remove the pit. Scoop the fruit with a spoon.
**Chef's Tip:
Replace the milk with 1 cup fresh pineapple to make it sweeter and even more tropical!