RECIPES
Open Bagel with Mango Chayote Slaw over Smoked Salmon with Culantro Sour Cream
Bagels are the number one grab-and-go choice when it comes to breakfast food. The sweetness of the mango and cool chayote slaw make the best combination. Top with smoked salmon and this makes a fantastic bagel sandwich.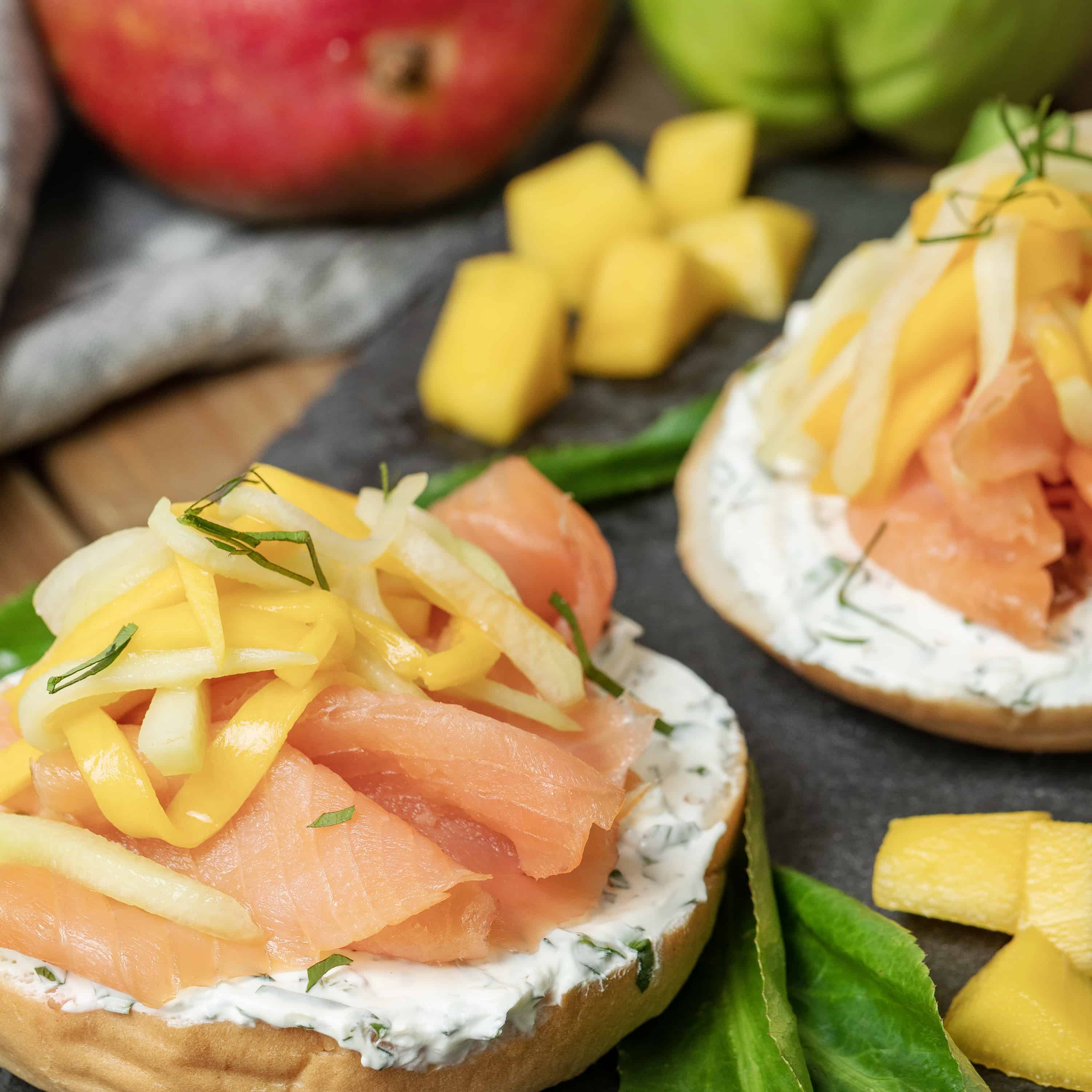 Serving
2 people
Time
15 minutes
Difficulty
easy
INGREDIENTS
1 Pc Mango
1 Pc Chayote
1 Leaf Culantro
2 Tbsp Sour Cream
6 Oz Smoked Salmon
1 Pc Lemon
1 Tsp Salt
DIRECTIONS
1) Pre-heat the oven at 350 F.
2) Peel the chayote and mango and cut in very thin slices. Season with salt and lemon juice, mix and reserve for at least 10 minutes.
3) Chop the culantro and mix with the sour cream.
4) Open the bagel and toast for 3 minutes.
5) Spread the sour cream over the bagel, place the smoked salmon slices and top with the mango and chayote slaw.
6) Sprinkle with some thinly sliced culantro as garnish.