RECIPES
Papaya, Guava, Turmeric and Chicken Salad
A festival of colors in a dish that won't disappoint.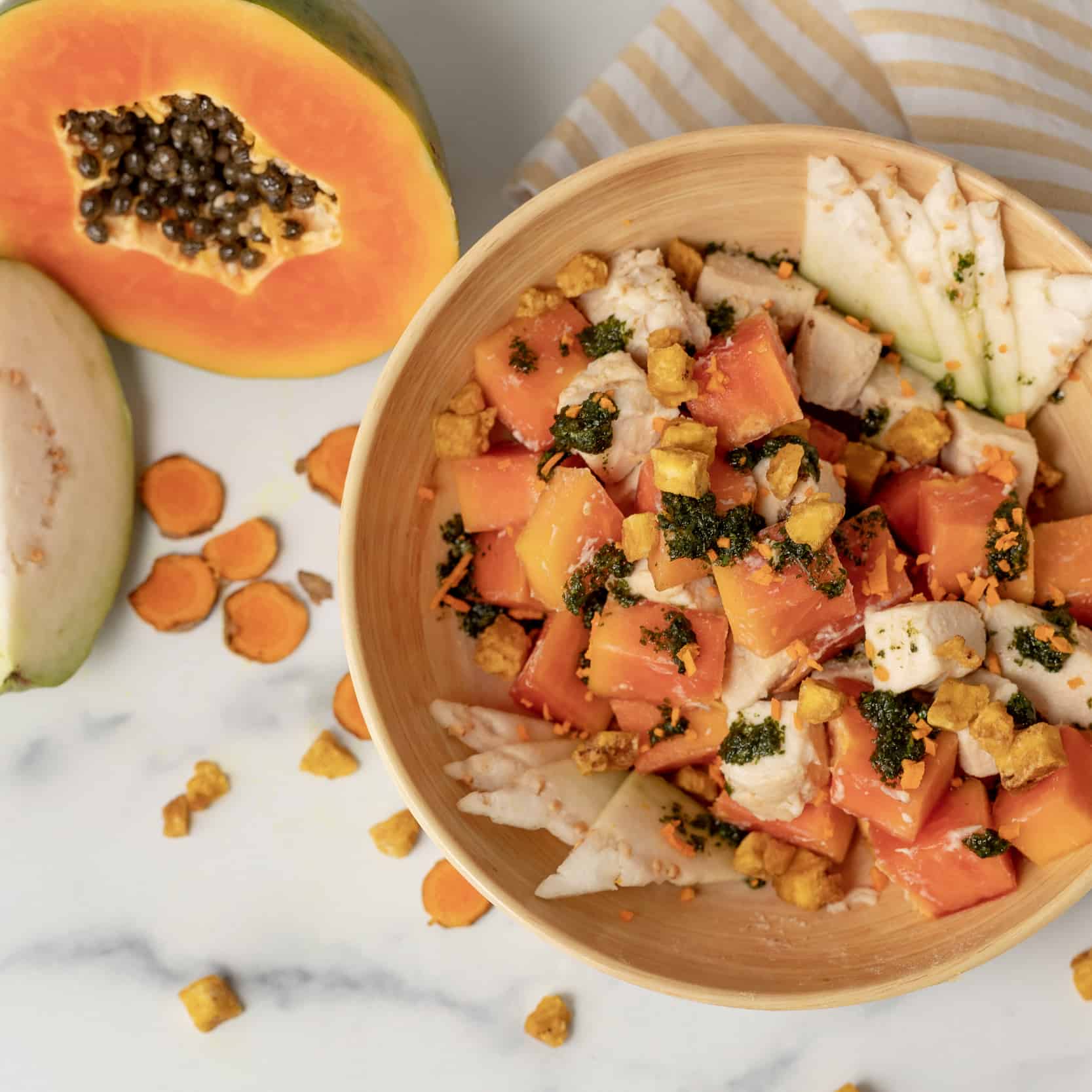 Serving
3 people
Time
20 minutes
Difficulty
easy
INGREDIENTS
1/2 pc white papaya
1 pc guava
1 pc turmeric
1 pc chicken breast
1 small bunch cilantro
3 Tbsp.  olive oil
1/2 pc plantain
1/8 cup avocado or any frying oil
1 Tsp salt
DIRECTIONS
1) Peel and cut papaya in small cubes.
2) Clean with water and cut guava into horizontal slices and then in eights to make a rectangular shape without removing the skin.
3) Pre-heat grill to high temperature, season the chicken with salt and grill until ready.
4) Chop the cilantro and mix with the salt and olive oil.
5) Peel and chop turmeric very thinly.
6) Peel and cut the plantains in 1/4 inch cubes.
7) Pre-heat skillet over medium heat with avocado oil.
8) Once oil is hot (350-375F), add the plantains and cook for 15 minutes tossing and turning the plantains every few minutes. (If the plantains are browning too quickly, adjust the heat).
9) When ready, cut the chicken into cubes and serve in a bowl with the tropicals.
10) Drizzle with cilantro olive oil and garnish with the chopped turmeric.