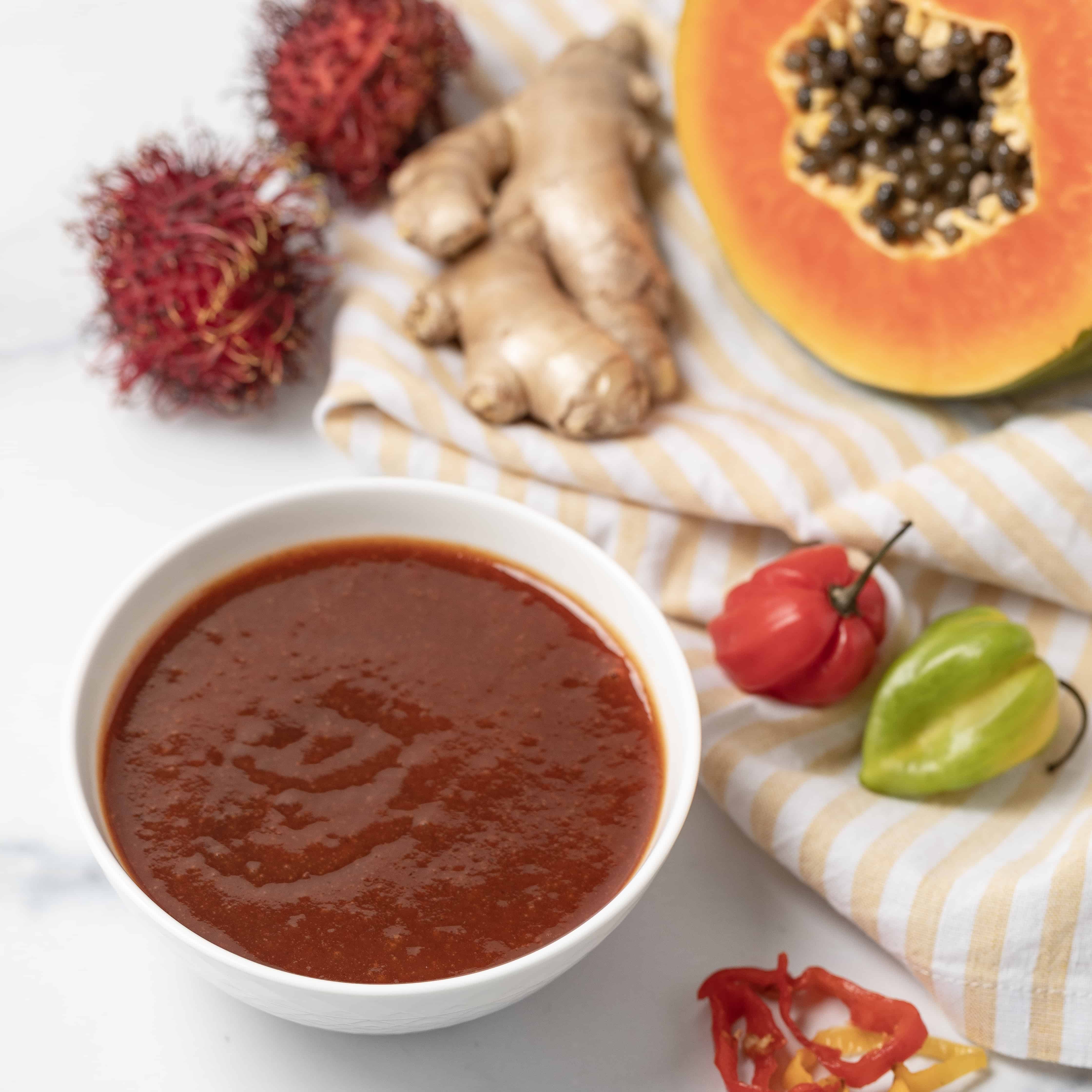 Serving
1 person
Time
15 minutes
Difficulty
easy
INGREDIENTS
1/2 pc papaya
6 oz. rambutan
1 pc Scotch Bonnet pepper
2 Tbsp.  tomato paste
1 Tbsp.  apple cider vinegar
1 tsp black pepper
2 tsp salt
1 Tbsp.  Worcestershire sauce
1 tsp garlic powder
1 tsp onion powder
1 tsp paprika
DIRECTIONS
1) Peel and cut papaya in 1-inch rough cubes.
2) Cut the rambutan skin lengthwise, scoop out the fruit and remove the seed.
3) In a pot, put all the ingredients (except the vinegar) and cook at medium temperature for 15-20 minutes.
4) Remove from the fire and mix in a blender.
5) Add the vinegar and enjoy!