RECIPES
Passion Fruit and Mango Mojito
Give you Mojito the sweet twist to make it even more summery!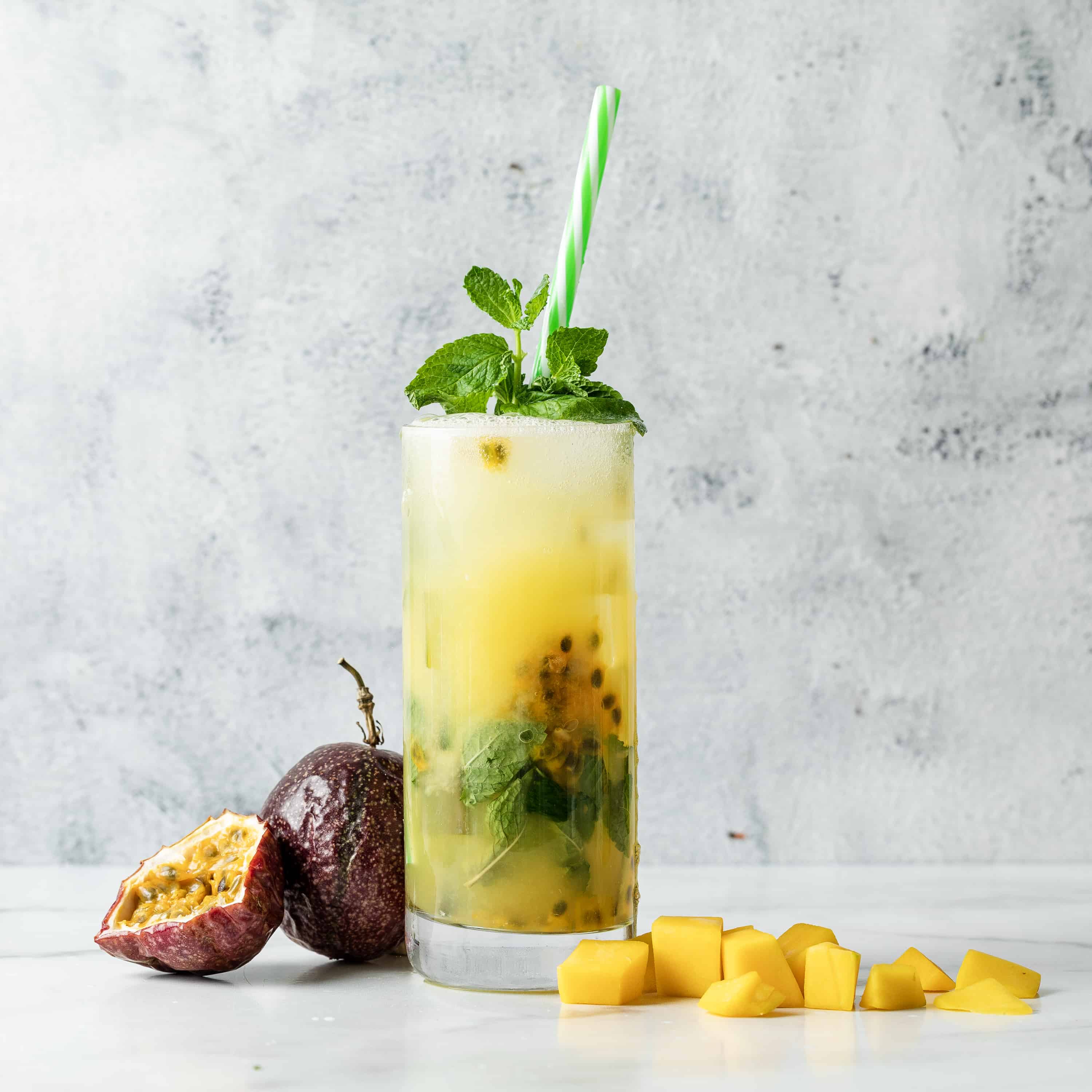 Serving
4 people
Time
5 minutes
Difficulty
easy
INGREDIENTS
1 Pc Mango
2 Pcs Passion Fruit
8 Oz White or Spiced Rum
1 Tbsp Sugar
15-18 Pcs Mint Leaves
1 Pc Lemon
16 Oz Club Soda
DIRECTIONS
1) Peel, slice and mix the mango in a blender.
2) Cut the passion fruit in halves and scoop out the pulp and seeds.
3) In a glass pour 1 oz of mango puree, 4/5 mint leaves 1/4 Tbsp sugar and muddle.
4) Add the ice, rum and half passion fruit pulp and seeds and stir.
5) Top up with club soda and enjoy!