RECIPES
Passion Fruit Pork Ribs with Green Papaya
Leave behind the same old store bought bbq sauce ribs and bring it up a notch with tropical and exiting flavor! Dare to try and you will experience a new layer of flavor.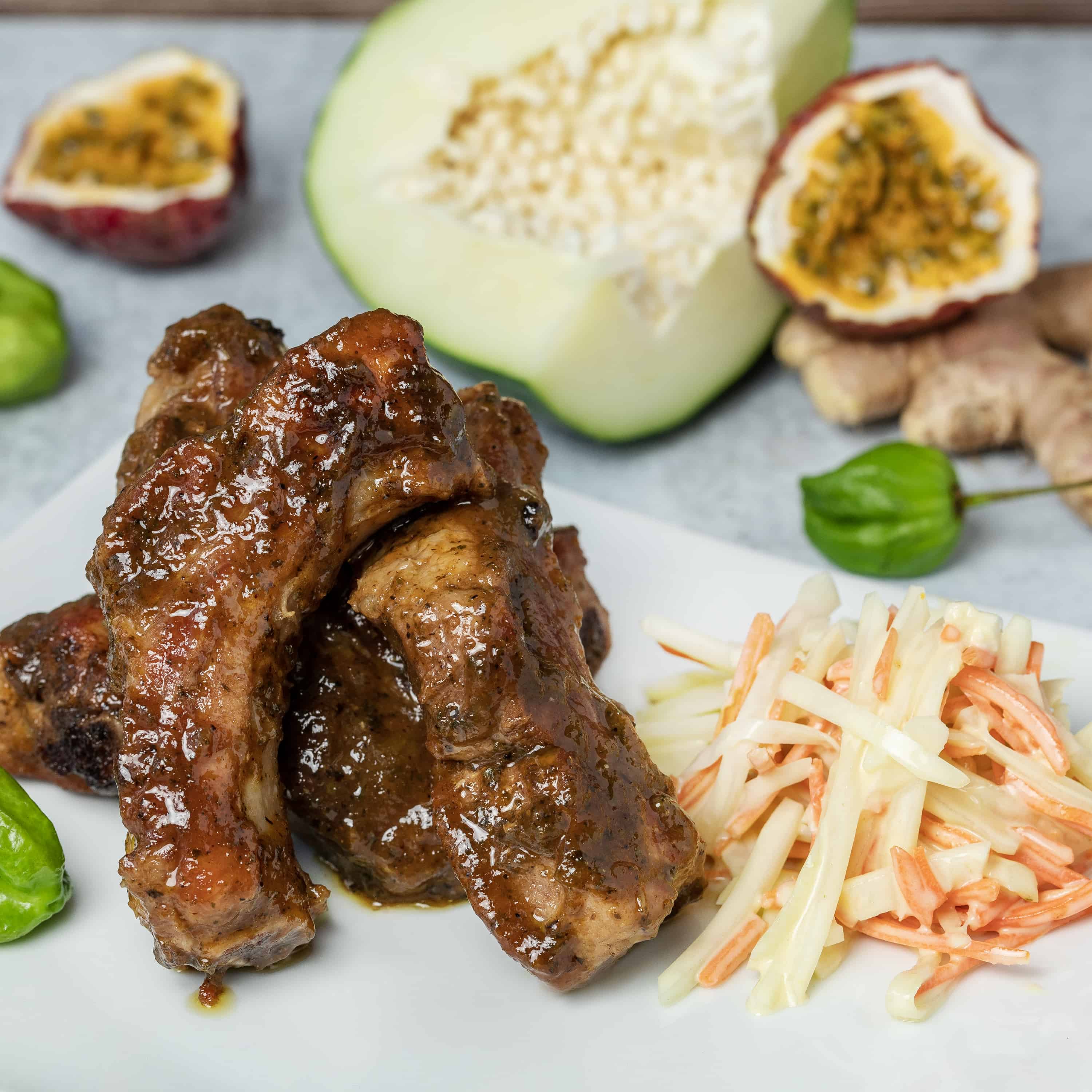 Serving
12 ribs
Time
1 hour
Difficulty
easy-medium
INGREDIENTS
12 Pc Individually Cut Ribs
3 Tbsp Olive Oil
2 Pc Passion Fruit
1 Inch Pc Ginger
1 Pc Habanero or Scotch Bonnet Pepper
1 Tbsp Salt
1/4 Cup Water
1/4 Tbsp Black Pepper
1 Tsp Tomato Paste
1 Bunch Cilantro
1/4 Pc Green Papaya
1 Pc Carrot
1 tbsp Mayonnaise
DIRECTIONS
1) Season the ribs with salt and pepper.
2) Pre-heat a pan with the olive oil.
3) Cut in half and scoop out the passion fruit into a blender.
4) Peel the ginger and add to the blender with the passion fruit, habanero pepper, salt, black pepper, tomato paste, 1/2 bunch of cilantro and water.
5) Pan sear the ribs on every side in the oil.
6) Add the passion fruit mix, reduce heat to a minimum and cook for 45 minutes moving every few minutes.
7)Peel and slice the papaya and carrot very thinly. Dress with mayonnaise and serve.