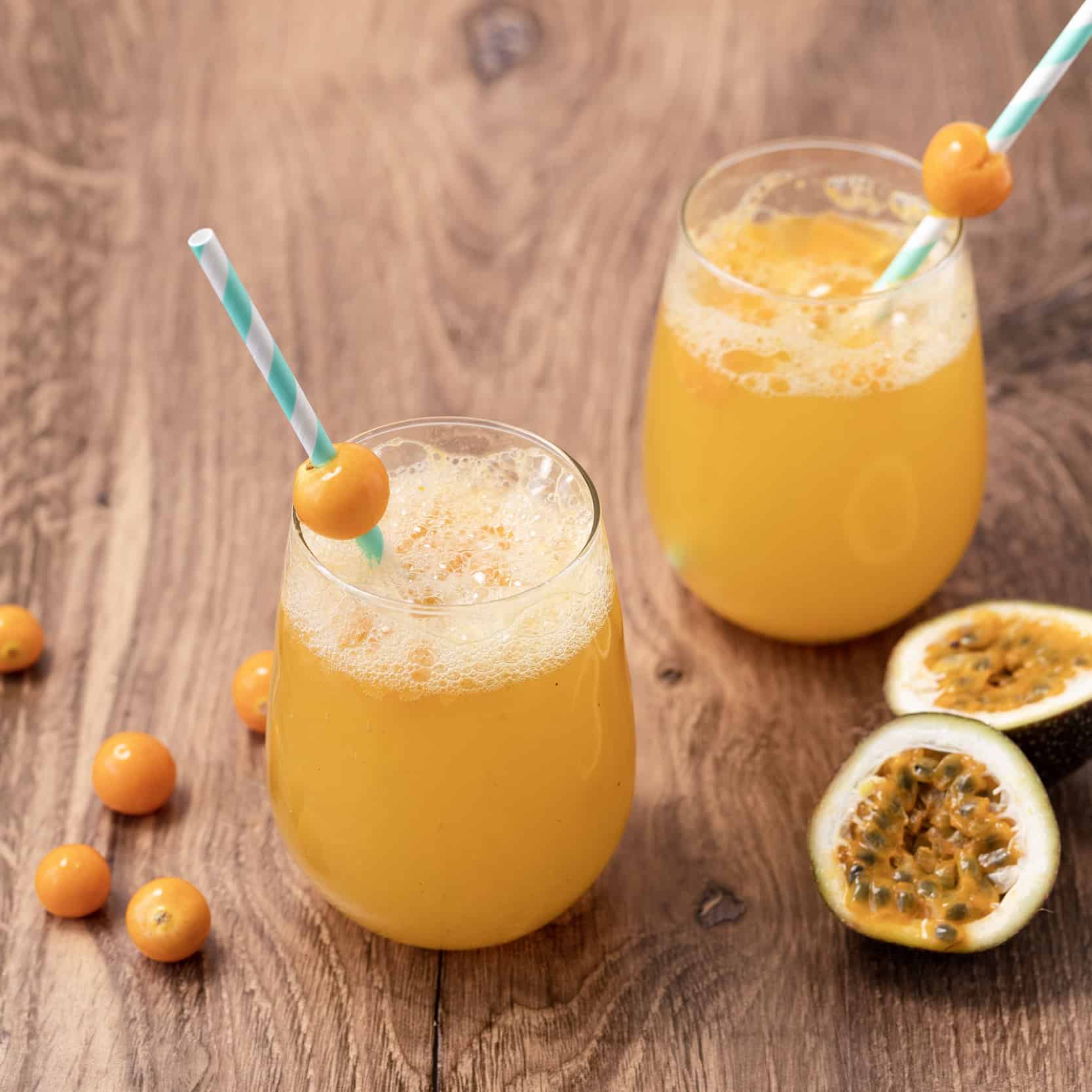 Serving
2 people
Time
5 minutes
Difficulty
easy
INGREDIENTS
4 pcs passion fruit
10 pcs golden berries
187 ml Prosecco
12 oz. club soda
2 Tbsp.  Agave
1/2 cup ice
DIRECTIONS
1) Cut the passion fruit in halves.
2) Scoop out the fruit and divide in 2 glasses.
3) Cut the golden berries in halves and add it to the glasses.
4) Muddle the berries in the glass with the passion fruit.
5) Add the Agave, ice and Prosecco and stir.
6) Top up with club soda.