RECIPES
Plantain Chips
When craving something salty and crunchy this Latin American staple is the perfect side dish for any meal.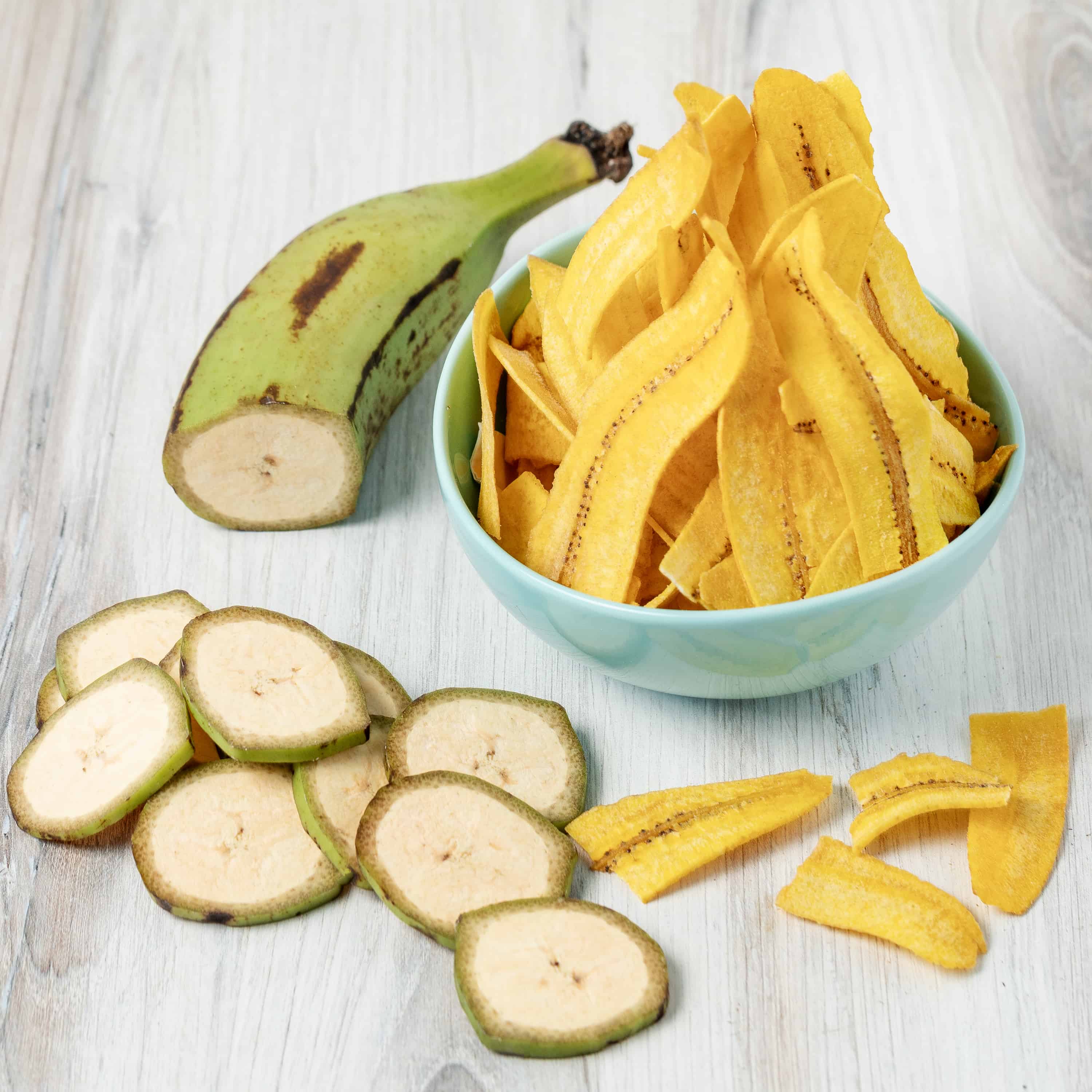 Serving
1 person
Time
5 minutes
Difficulty
easy
INGREDIENTS
2 Pcs Plantain
1 1/2 Cup Frying Oil
1 Tsp Salt
DIRECTIONS
1) Cut off the ends of each plantain.
2) Peel plantains.
3) Cut plantains in half crosswise.
4) Using a mandoline slicer, slice plantains lengthwise into planks 1/8 inch thick.
5) Line a rimmed baking sheet with a wire rack. Fill a large, deep cast iron or stainless steel skillet halfway with oil. Set over medium-high heat until the oil reaches 350°F (175°C). Working in batches and avoiding crowding the pan, add plantain slices and fry, turning occasionally, until golden brown all over, about 4 minutes total. Using a spider or slotted spoon, transfer plantains to wire rack to drain. Season right away with salt. Repeat with remaining plantain slices.