RECIPES
Pumpkin Ginger Muffins
Nothing beats the taste of warm muffins fresh out of the oven. This recipe is packed with refreshing flavors that make this perfect for a light breakfast or a sweet party spread during the holidays.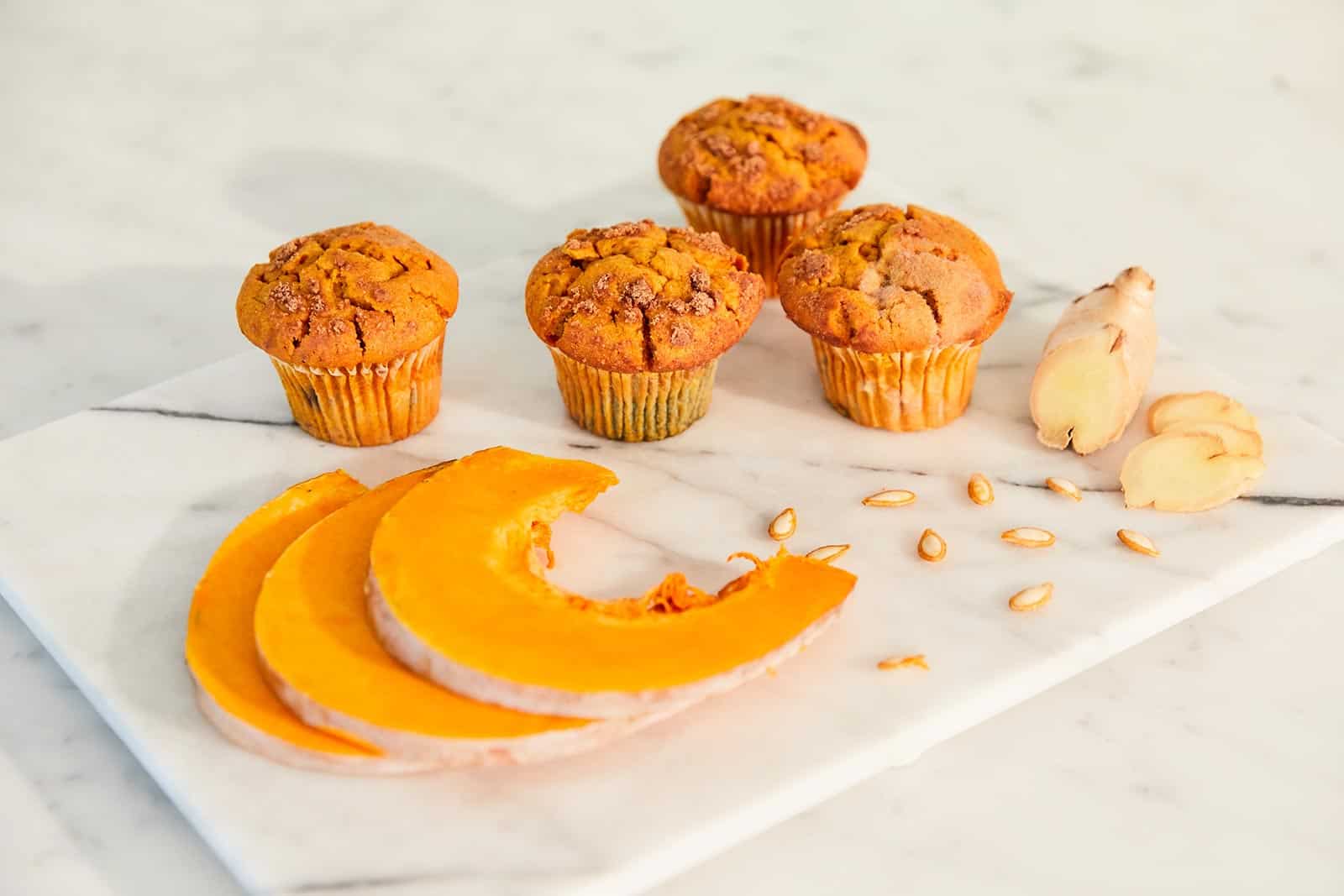 Serving
16 muffins
Time
30 mins
Difficulty
easy
INGREDIENTS
½ cup + 2 Tbsp canola oil
1 Tbsp vanilla extract
2 cups pumpkin pureed
1 cup full-fat plain yogurt
3 eggs
¾ cup light brown sugar
½ cup sugar
2 tsp freshly grated ginger
3 1/3 cups + 2 Tbsp gluten-free baking flour (Substitute with almond flour or oat flour)
2 tsp baking powder
1 tsp freshly grated nutmeg
1/2 tsp baking soda
1/4 tsp sea salt
Optional
1/2 cup walnuts
1/2 cup pumpkin seeds
DIRECTIONS
Preheat the oven to 325 °F.
Combine liquid ingredients, sugars, and ginger in a large mixing bowl. Stir with a whisk until combined.
Sift dry ingredients in a separate mixing bowl, then add the dry mix to the liquids. Stir lightly until just combined.
Portion the mix into a muffin pan using an ice cream scooper or spoon.
Optional: Sprinkle walnuts and pumpkin seeds over tops of the muffins.
Bake 20-25 minutes or until light golden brown.
Let cool down and enjoy!