RECIPES
Pumpkin & Okra Lamb Curry
Curry-ous on how to get a taste of India without traveling to the other side of the globe? We might have the recipe for you.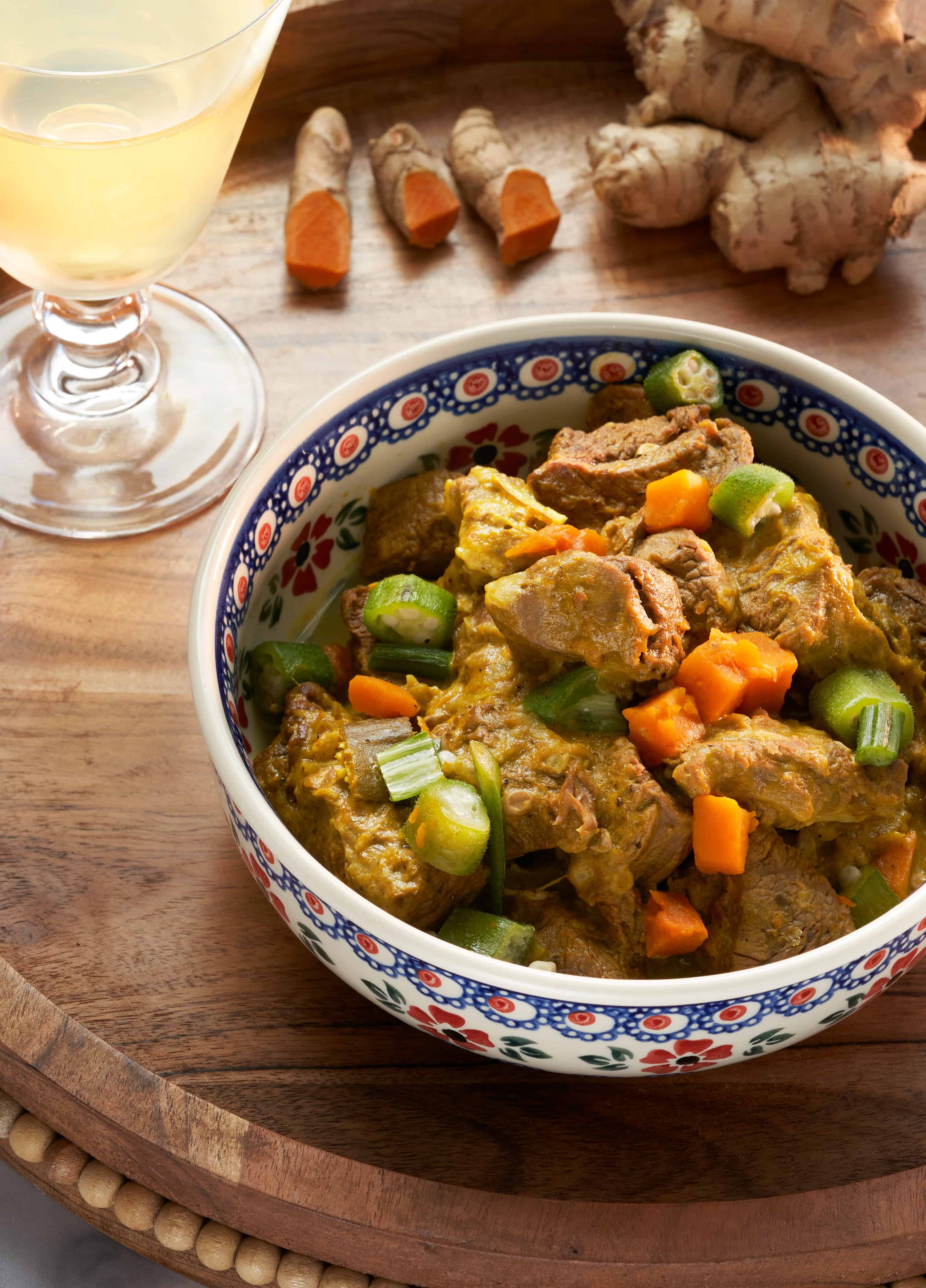 Serving
4 people
Time
1 hour
Difficulty
hard
INGREDIENTS
4 garlic cloves
1 white onion
1 thumb-sized ginger
2 tsp ground cumin
1 tsp turmeric
1 tsp fennel seeds
2 tsp ground coriander
1 Tbsp ghee (or olive oil)
2 lamb necks (can be replaced with
another desired lamb part)
2 diced plum tomatoes
1 ½ oz. beef bone broth
5 oz. diced pumpkin
2 oz. okra
1 green chili
Plain yogurt
DIRECTIONS
1) In a blender, combine the garlic, onion, ginger, cumin, turmeric, fennel and coriander.
2) In a pan, put the ghee or olive oil, make it hot and fry the spice mix for about 2-3 minutes while simultaneously mixing with a spoon.
3) Cut the lamb in approx. 1-inch cubes. Add it to the pan and cook for 5 minutes.
4) Add the tomatoes and pumpkin, and then mix in the pan. After 5 minutes, add the bone broth and stir once. Put the heat to low temperature and simmer for 30 to 40 minutes.
5) Cut the okra and green chili in ¼ inch slices and add it to the mix. Simmer for another 5-19 minutes.
6) Optional: Serve with plain yogurt as garnish and enjoy!
**Chef's Tip:
The more you cook the lamb the more tender it will be. 2 to 3 hours is the recommended time for a softer and juicier meat. Make sure the temperature is at the lowest while cooking.