RECIPES
Scallops with Mango and Chayote
You can never go wrong with scallops and tropical fruits. Very summery but since its really low in cholesterol and calories but filled with Vitamin C, it works as a great booster for the immune system during winter.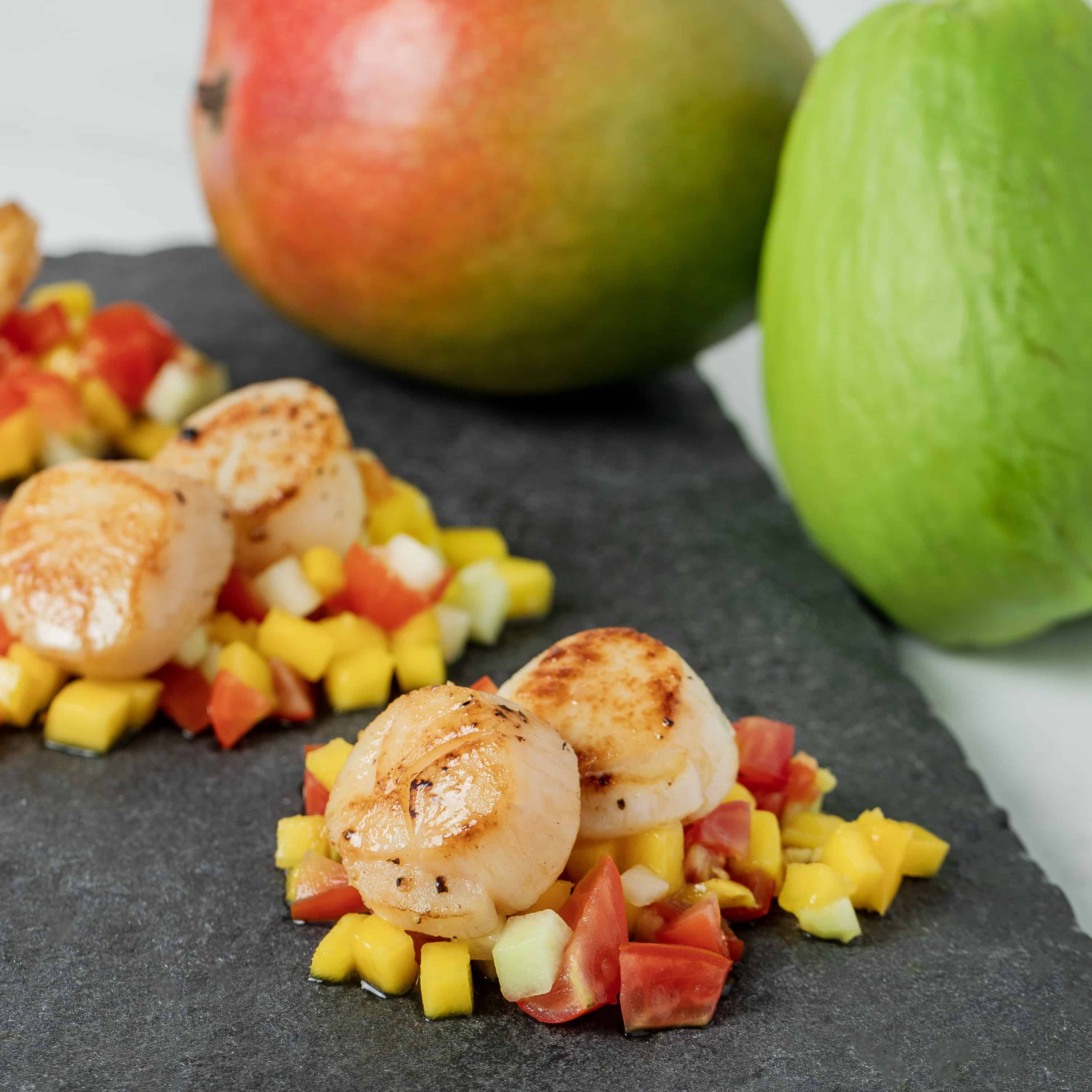 Serving
2 people
Time
10 minutes
Difficulty
medium
INGREDIENTS
9 Pcs Scallops
1 Pinch Salt
1 Pinch Black Pepper
1 Pc Mango
1 Pc Chayote
1 Pc Plum Tomato
1 pc Lemon
1 tsp Salt
1/3 Tbsp Black Pepper
2 Tbsp Olive Oil
DIRECTIONS
1) Peel the mango and chayote and cut in small cubes.
2) Cut the tomato in small cubes, mix with the tropicals. Season with a sprinkle of salt and lemon juice.
3) Season the scallops with salt and pepper.
4) Pre-heat the olive oil in a non-stick pan and sear the scallops on both sides until golden brown. If the scallops are too thick, tilt the pan on a side and with a spoon bathe with the hot olive oil.
5) Serve the scallops over the mango salsa.