RECIPES
Spicy Aji Cachucha Margarita
Feeling spicy! Peppers aren't only for cooking. Make a fiery margarita with our mixology recipe using aji cachucha—a small, mild pepper used in many traditional Caribbean dishes.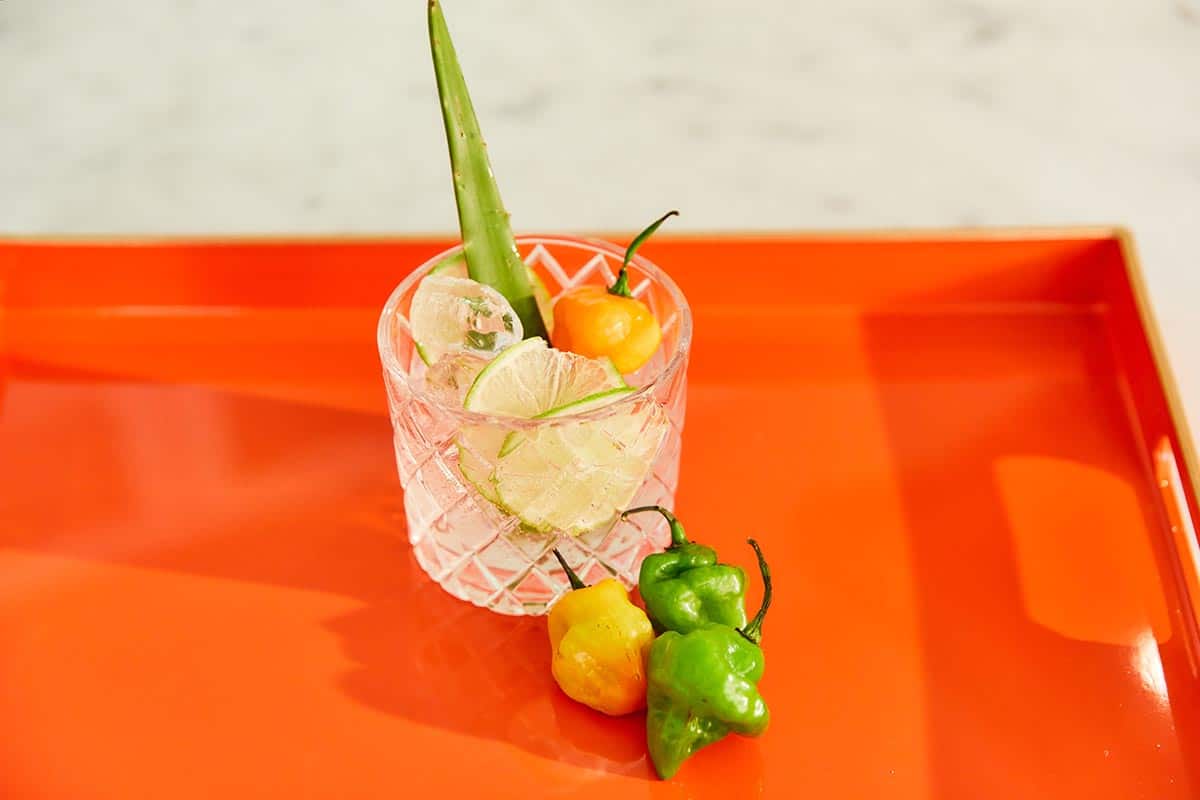 Serving
2 person
Time
6 mins
Difficulty
intermediate
INGREDIENTS
4 oz tequila
2 oz triple sec
2 limes, juiced
1 Tbsp agave syrup
2 aji cahucha peppers, more to garnish
Salt
Ice cubes
DIRECTIONS
Pour salt onto a serving plate.
Moisten the rim of your margarita glasses and dip into the salt. Fill with ice and set aside.
Seed and dice the aji cahucha peppers.
Pour tequila, triple sec, lime juice, agave syrup, and the diced aji cahucha peppers into a cocktail shaker over ice.
Cover and shake until your shaker has frosted.
Strain mixture into the margarita glasses and garnish with lime slices and aji peppers.