RECIPES
Spicy Mango Turmeric Shot
This shot can work just as a morning booster, but it really works its magic after a 'long' night.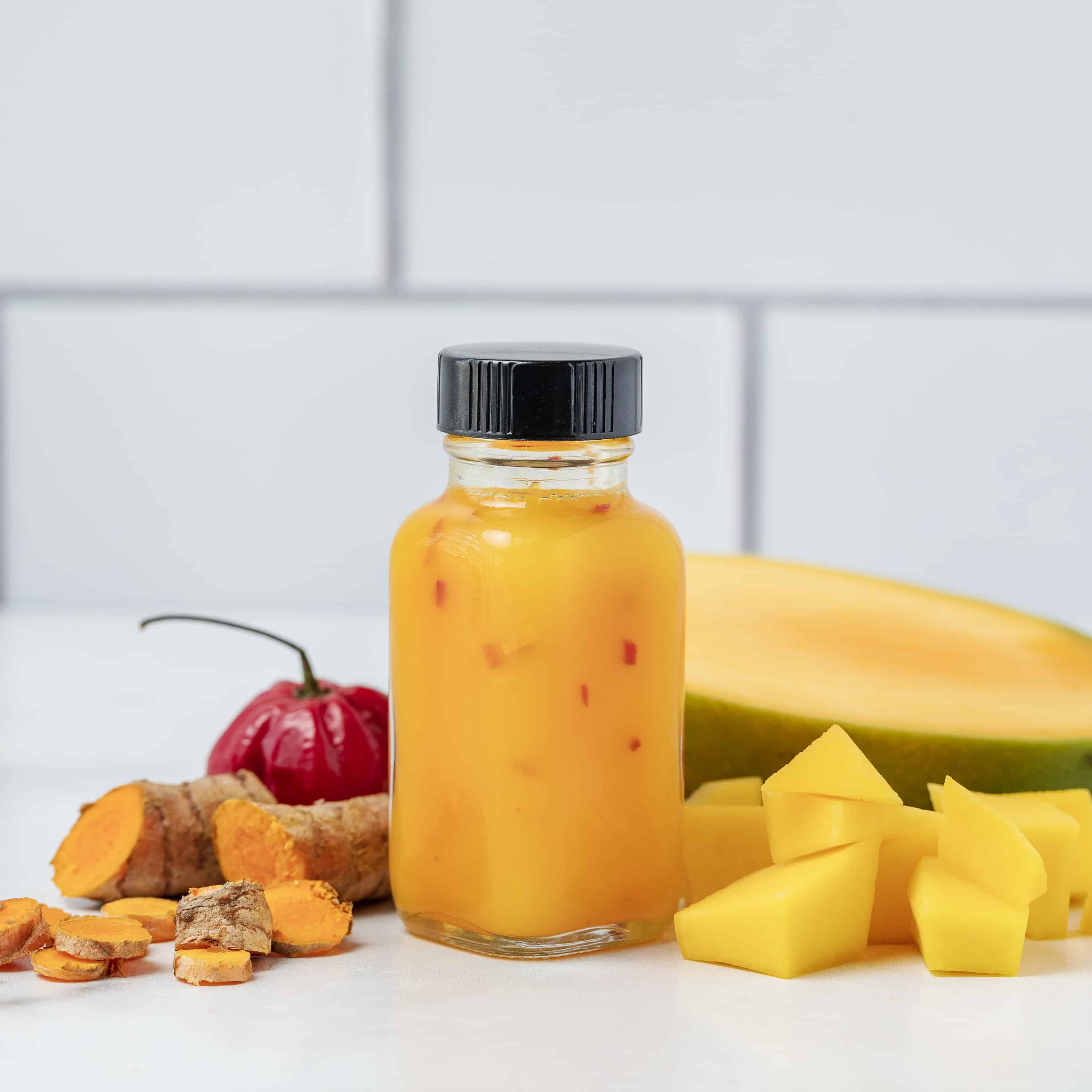 Serving
6 people
Time
10 minutes
Difficulty
easy
INGREDIENTS
1 Pc Mango
1/2 Pc Turmeric
1/4 Pc Scotch Bonnet Pepper
DIRECTIONS
1) Peel the mango and turmeric and slice very thin.
2) Cut 2 small slices of the pepper.
3) Blend the ingredients together, serve in 2 oz shots and keep in the refrigerator.