RECIPES
Spiked Fruit Punch
This drink packs a punch! We're using our favorite fresh fruits to create a big-batch Spiked Punch to add a festive touch to your next soirée. It's the perfect mix of sweet and spice for everyone to enjoy.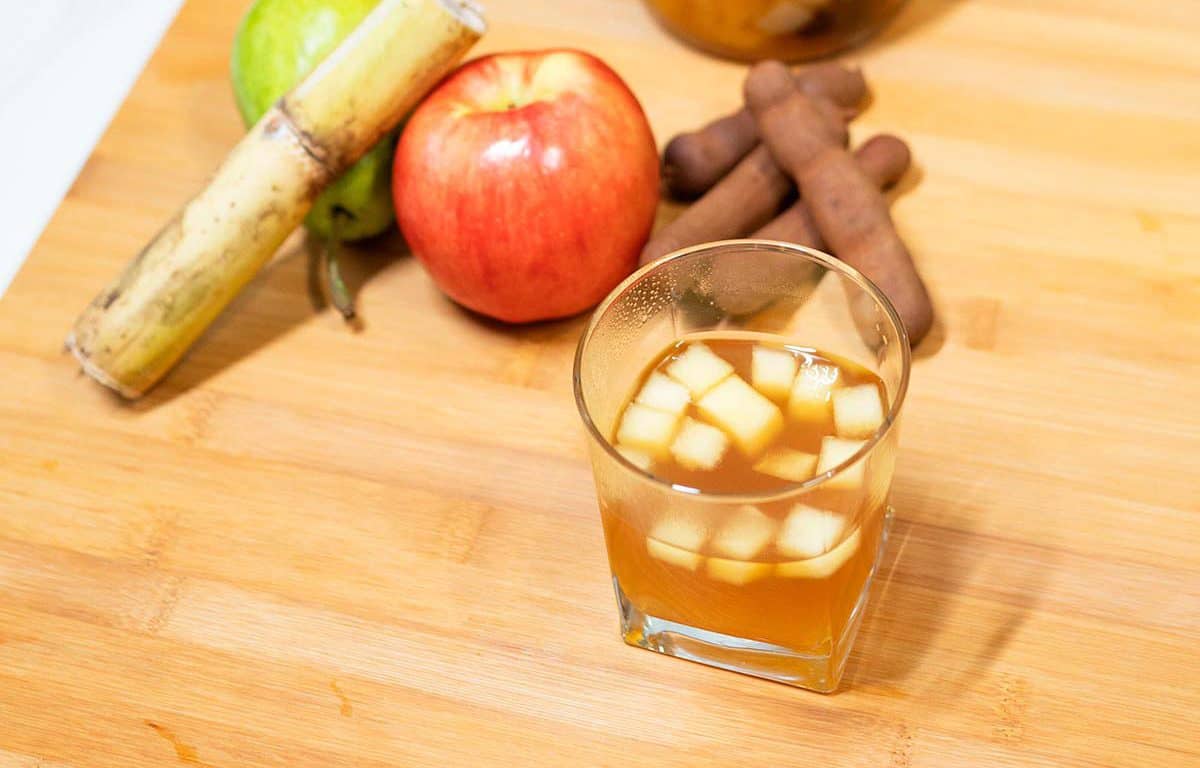 Serving
6 people
Time
15 mins
Difficulty
easy
INGREDIENTS
2 plums
1 pear
1 red apple
2 oz prunes
2 oz raisins
2 oz tamarind paste
2 oz rum
Sugar cane
DIRECTIONS
Add ingredients to a deep pot.
Boil for 5 minutes.
Spoon out fruit into a carafe.
Spike it up with rum and enjoy!
A Sweet & Spicy Sip
Follow our step-by-step video to learn how to make this tropical-inspired recipe yourself.