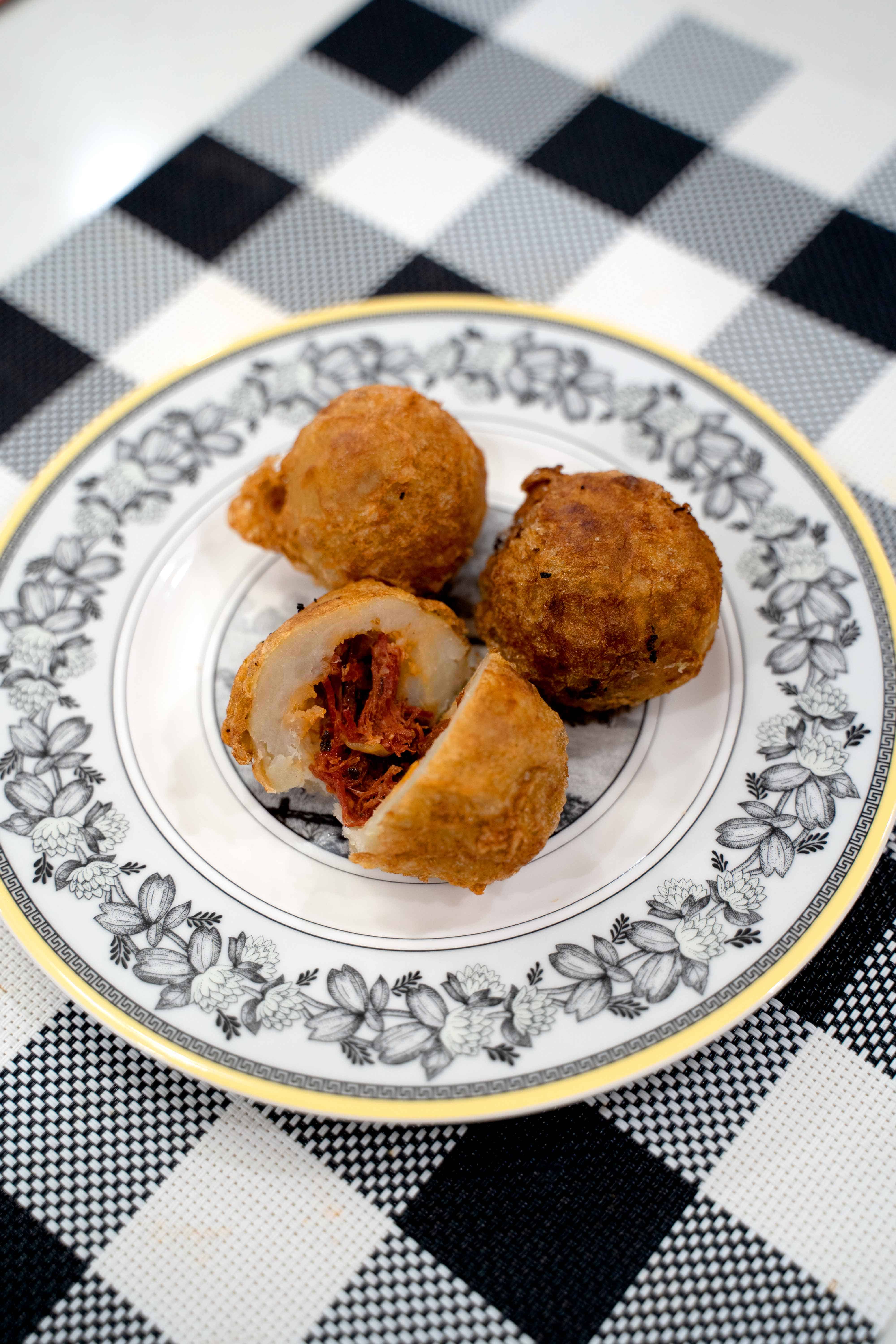 Serving
4 persons
Time
45 min
Difficulty
hard
INGREDIENTS
TASAJO
• 2 garlic cloves
• 1 1/2 onion
• 1 pepper
• 2 tomatoes
• 1/2 chili pepper
• Oregano
• Seasoning, to taste
BONIATO
• 4 boniatos
• 2 eggs
• Ground crackers
DIRECTIONS
Tasajo Directions
1. Make a sofrito using garlic, onions, oregano, peppers, tomatoes and chili peppers finely diced into small pieces.
2. Cook until tender and mix with tasajo meat. You may use dried beef or flank steak.
3. Add seasoning to taste and cook until ready boniato directions
Boniato Direction
1. Boil the boniato with skin on and peel off after root is soft.
2. When boniato is soft, make a dry puree (without water).
3. Using small amounts take boniato puree into hands and in the middle put the prepared tasajo, then close it like a ball hiding the meat inside.
4. Beat 1-2 eggs in one bowl and put ground crackers crumbs into
a second bowl.
5. Pass each ball through the egg first then crackers to bread the stuffed boniatos. For better results do this step twice.
6. In a deep skillet, fry stuffed boniato balls until golden brown.
Enjoy the taste of homegrown! If you tried this recipe, let us know by sharing a photo or video of your finished product on Instagram or Facebook and tagging us @JCTropicals.