RECIPES
Super Green Smoothie
Why eat when you can drink your greens with this mango, kale, and coconut smoothie. The healthy sweet beverage you need; Hulk's strength will fall short to the green power this drink will bring.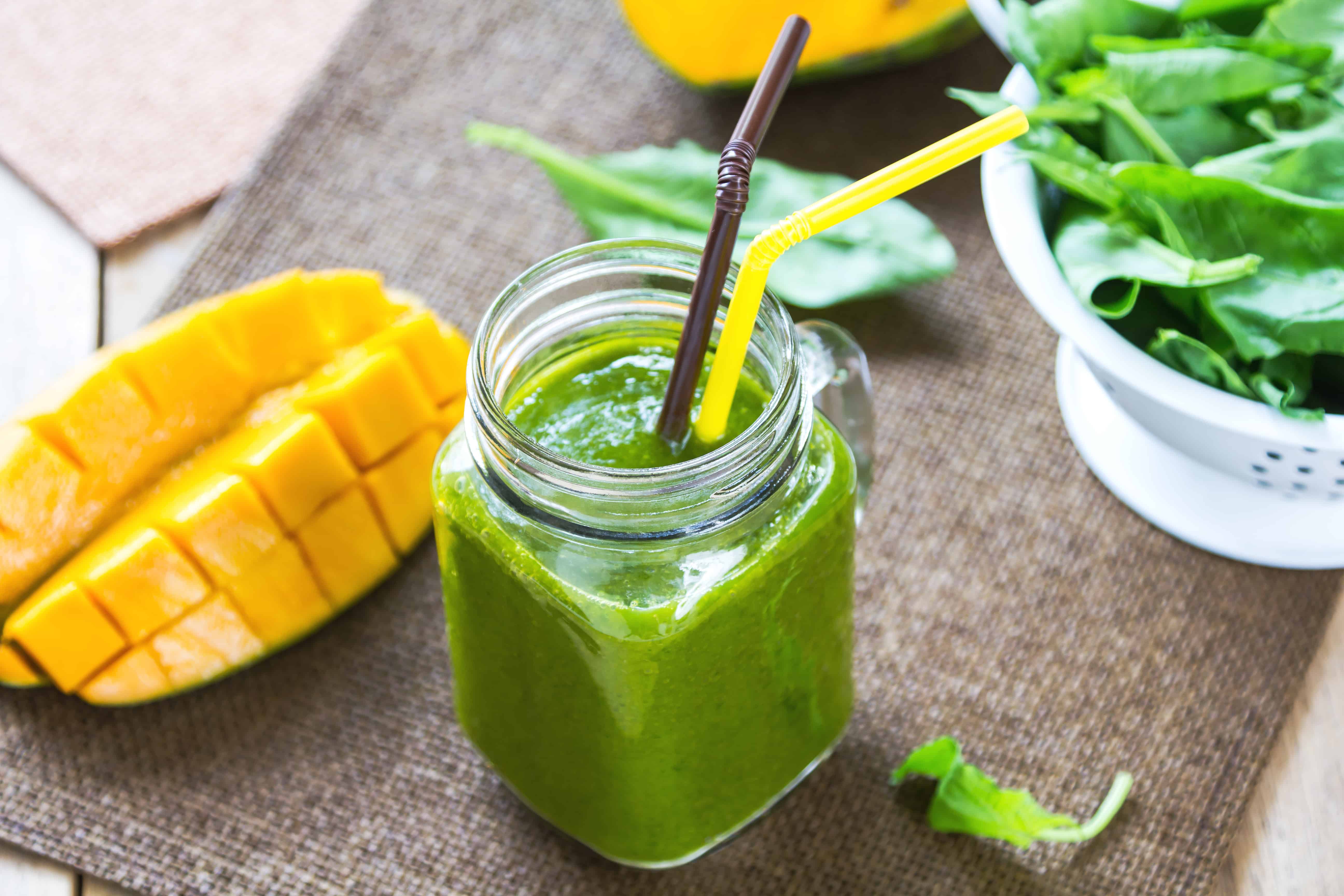 Serving
4 people
Time
1 hour
Difficulty
easy
INGREDIENTS
1 cup frozen mango chunks
1 cup chopped kale (stems removed)
1 1/2 cup Greek yogurt
1 1/2 cup orange juice
1 cup coconut water
Ice cubes
DIRECTIONS
1) Peel and cut the mango in uneven* slices.
2) Reserve in a sheet pan inside the freezer for a minimum of 1 hour.
3) In a blender, place all ingredients except the ice and the yogurt. Blend at high speed for 10-15 seconds.
4) Then, add the remaining items to the blender and mix until smooth.
5) Serve the mix into cup and enjoy!
*Chef's Note:
When preparing fruit for a smoothie, it doesn't matter if the cut is even.
Chef's Tip:
Mango and kale are two of the most vitamin C rich superfoods in the produce aisle. One of these smoothies per week is all you need to keep your immune system functioning at optimal levels.