RECIPES
Sweet & Spicy Rambutan Cocktail
Leave behind what you know and jump into this exciting tropical fruit cocktail. This drink is for those who are seeking to add both a little spice and sweetness to their cocktail.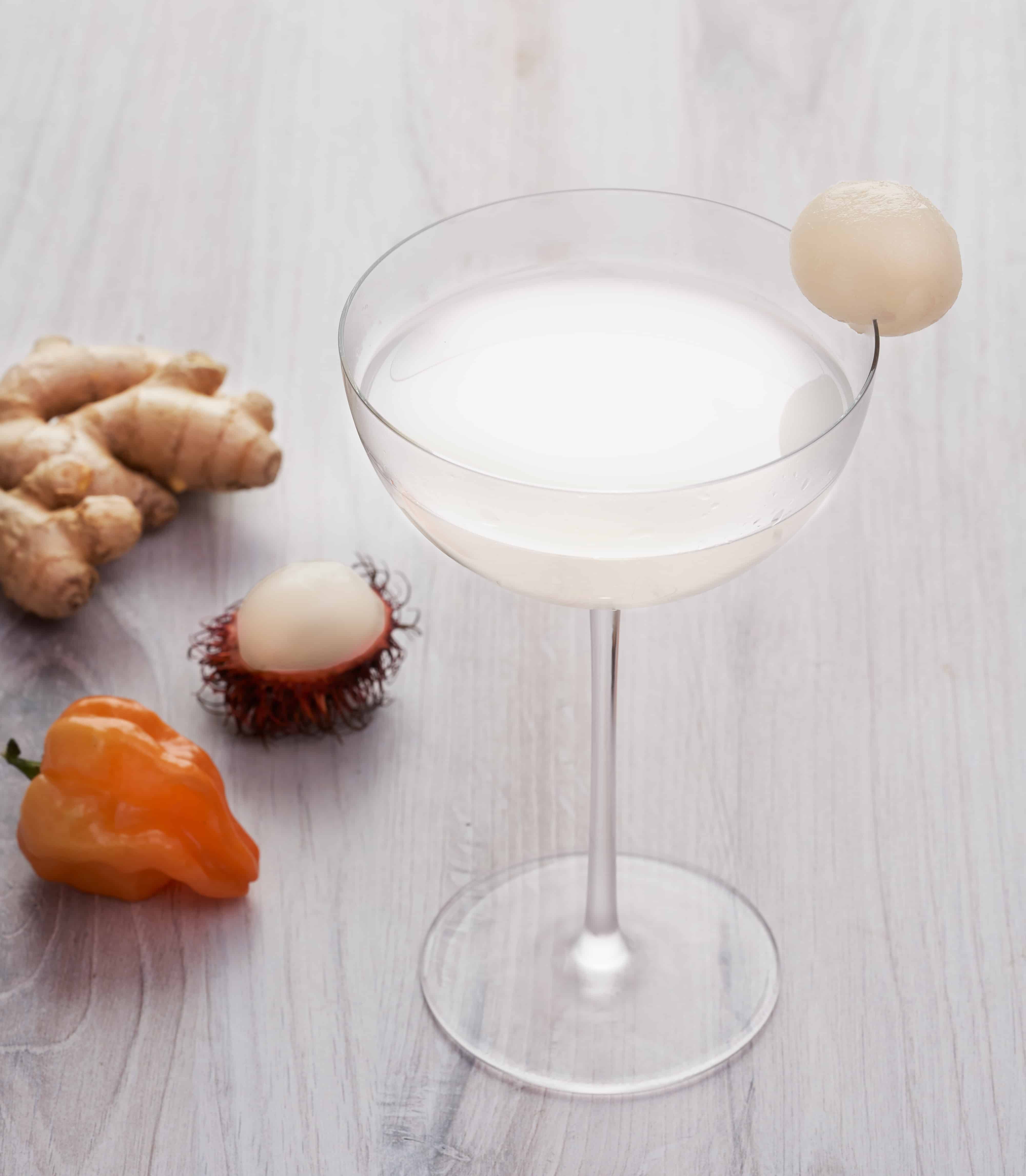 Serving
1 person
Time
5 min
Difficulty
Intermediate
INGREDIENTS
5 rambutans
1/4 Scotch bonnet
1/2 tsp ginger
1/2 lime
2 oz. spiced or white rum
1 oz. triple sec
1/2 oz. agave
DIRECTIONS
Peel, remove the seed, and cut each rambutan in half.
Peel and chop the ginger into small pieces.
In a shaker, place the rambutans, a slice of Scotch bonnet (or 2 slices if you want it to be spicier), the ginger, and a lime. Cut in quarters and then muddle it all.
Add the agave, rum, triple sec, and ice. Shake vigorously, then strain and pour.
Peel another rambutan, make a cut on one side and then place on the glass rim as a garnish, and enjoy!
Chef's Tip:
*If you really enjoy 'sours', between steps 2 and 3, place an egg white in the shaker and shake vigorously before continuing with the recipe.