RECIPES
Tilapia Tropical Ceviche Tostada
Made with tender tilapia pieces cooked and marinated in fresh lime and lemon juice and combined with papaya, chayote, and culantro and topped on a crispy tostada. Delicious!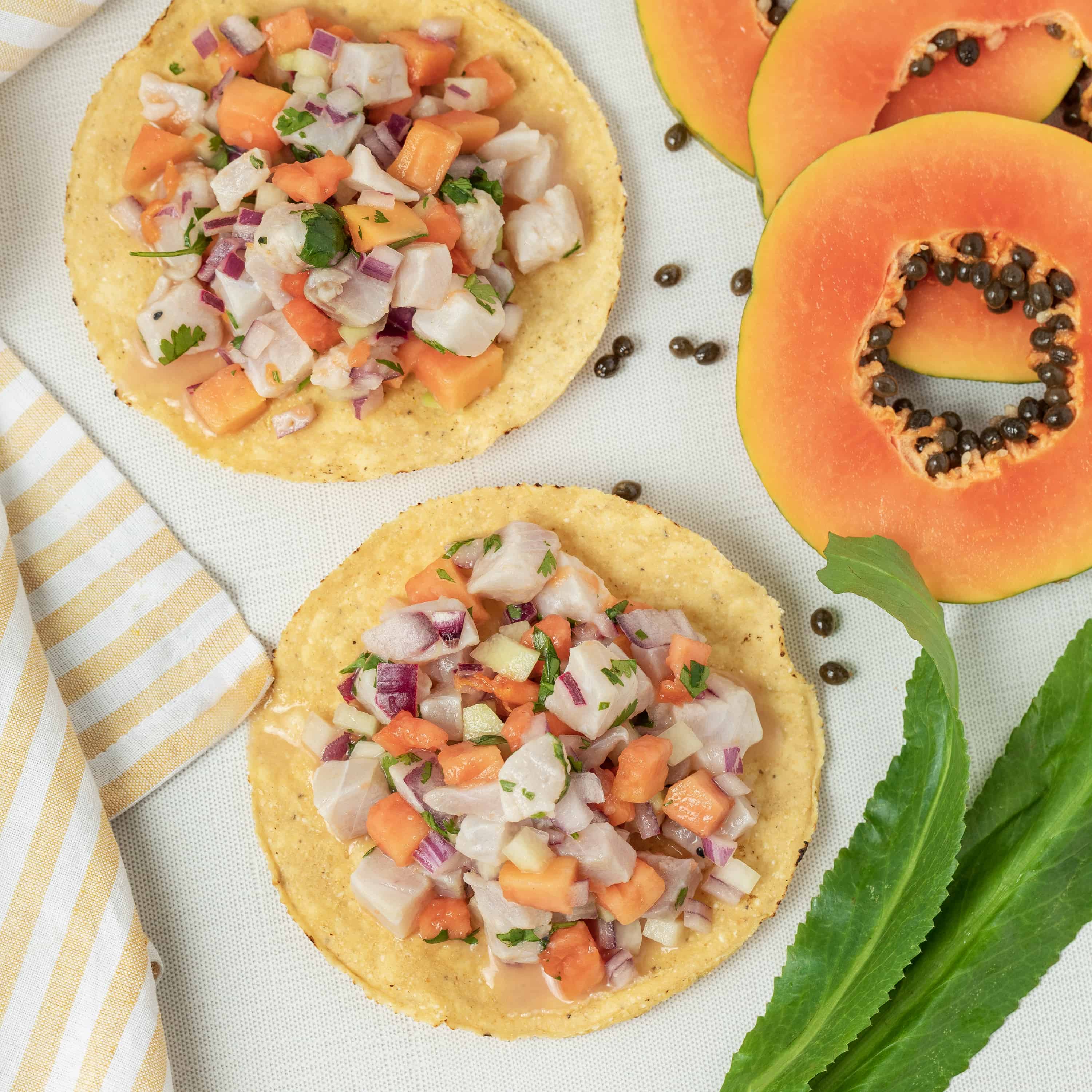 Serving
4 pieces
Time
15 minutes
Difficulty
easy
INGREDIENTS
8 Oz Papaya
1/2 Pc Chayote
12 Oz Tilapia
1/2 Lime
1/2 Lemon
1 Tsp Salt
1 Leaf Culantro
4 Pc Corn Tostadas
DIRECTIONS
1) Scoop the seeds from the papaya, peel and cut in very small cubes.
2) Peel the chayote. Cut in small cubes leaving the core unused.
3) Cut the tilapia in 1/3 inch cubes.
4) Chop the culantro and mix in a bowl with the papaya, chayote, tilapia, salt and the juice of 1/2 lime and 1/2 lemon.
5) Serve the ceviche over the tostada.