RECIPES
Sugarcane Shrimp Skewers
Savory-sweet and fragrant, these skewers are perfect for the ultimate party nosh.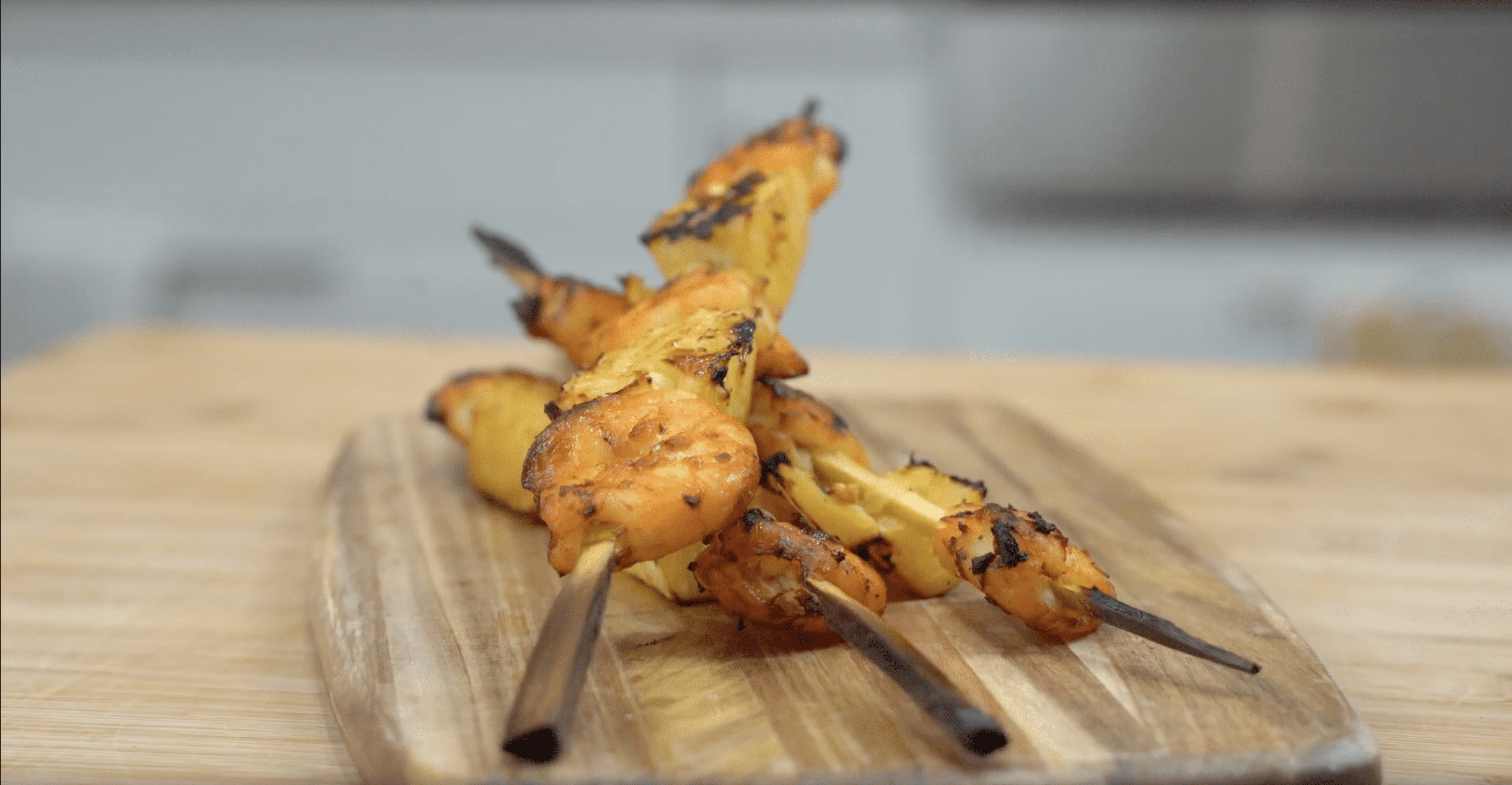 Serving
2 people
Time
15 minutes
Difficulty
intermediate
INGREDIENTS
12 shrimp 16/20 (peeled and deveined)
1/3 cup lime juice
1/3 cup soy sauce
1 Tbsp olive oil
1 tsp sugar
1/4 tsp minced garlic
Salt
Pepper
Minced habanero chile (substitute jalapeño for a milder taste)
24 two-inch pineapple chunks
12 eight-inch sugarcane skewers
DIRECTIONS
Using the sugarcane, make a few skewers.
Peel and dice mango into large chunks.
Combine shrimp and mango to a bowl. Add soy sauce, salt, pepper, minced garlic, lemon juice, and minced habanero.
Stir and let it sit for a few minutes.
Skewer alternating the shrimp and pineapple.
Place in baking sheet and into the oven.
Broil for 5 minutes on each side or until golden brown, and enjoy!
Cook with us
Follow our step-by-step video to learn how to make this tropical-inspired recipe yourself.