RECIPES
Tropical Mango Shrimp Tacos
The ultimate party for your palate! The zesty combination of flavors in these tacos will add just the right amount of spice to your life.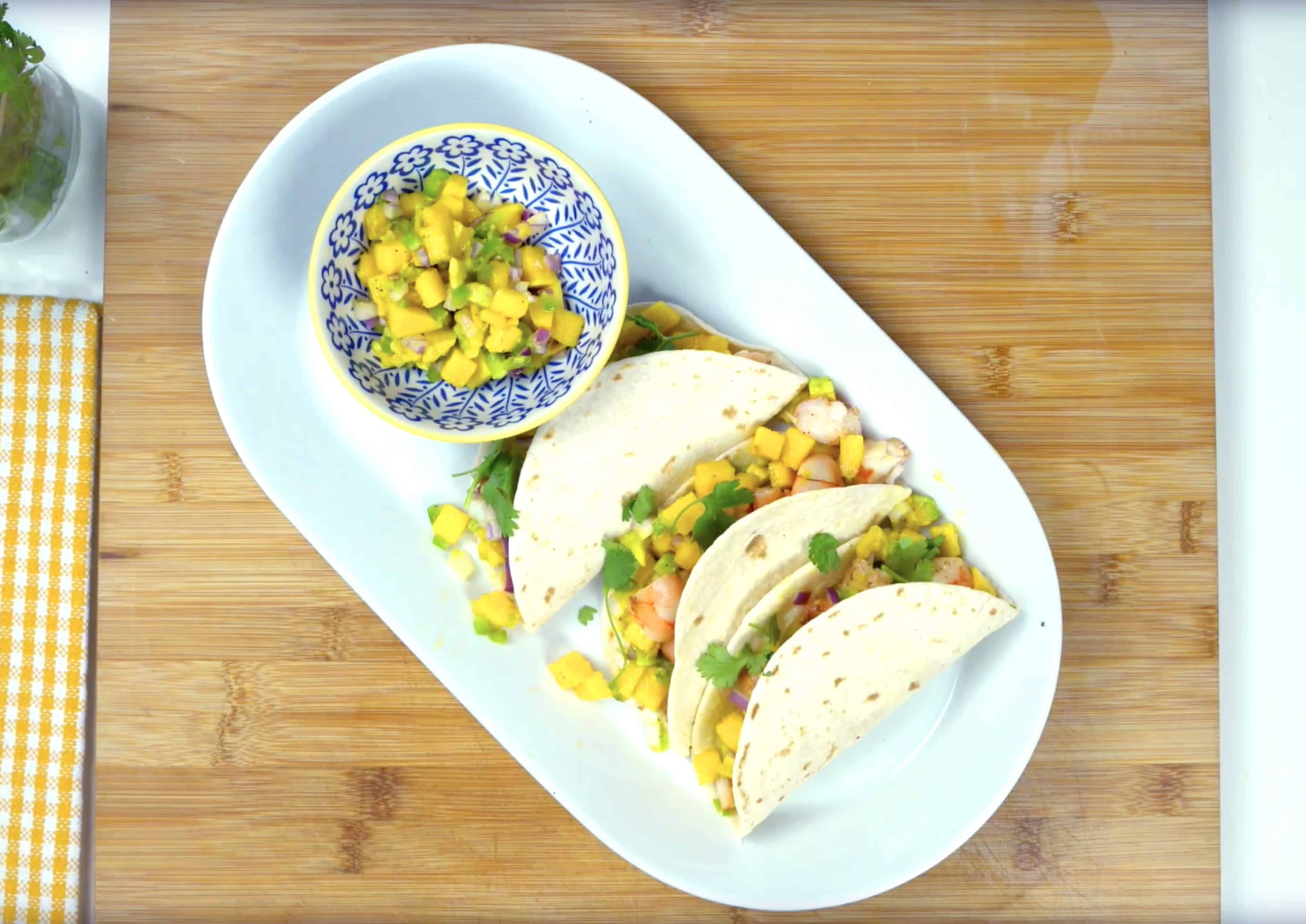 Serving
2 people
Time
20 min
Difficulty
intermediate
INGREDIENTS
Shrimp 16/20 (peeled and deveined)
Olive oil
Salt
Pepper
Mango Avocado Salsa:
1 mango
1 avocado
2 Tbsp finely chopped red onion
1/2 jalapeño pepper
3 Tbsp fresh lime or lemon juice
2 Tbsp chopped fresh cilantro leaves
Tortillas
DIRECTIONS
Season shrimp with olive oil, salt, and pepper.
Sauteé shrimp and cut into chunks.
Peel mango and cut into small cubes.
Peel avocado and cut into small cubes.
Chop red onions into small cubes and mince jalapeños.
Add lime juice, salt, pepper, and mix.
Place shrimp and salsa into a flour or corn tortilla and enjoy!
Chef's Tip:
Try switching the shrimp with chicken or firm tofu for a similar flavor profile but exciting taste.
Enjoy the taste of homegrown! If you tried this recipe, let us know by sharing a photo or video of your finished product on Instagram or Facebook and tagging us @JCTropicals.
Cook with us
Follow our step-by-step video to learn how to make this tropical-inspired recipe yourself.