RECIPES
Tropical Avocado and Passion Fruit Poached Salmon Salad
A sweet and healthy dish to enjoy with your other half.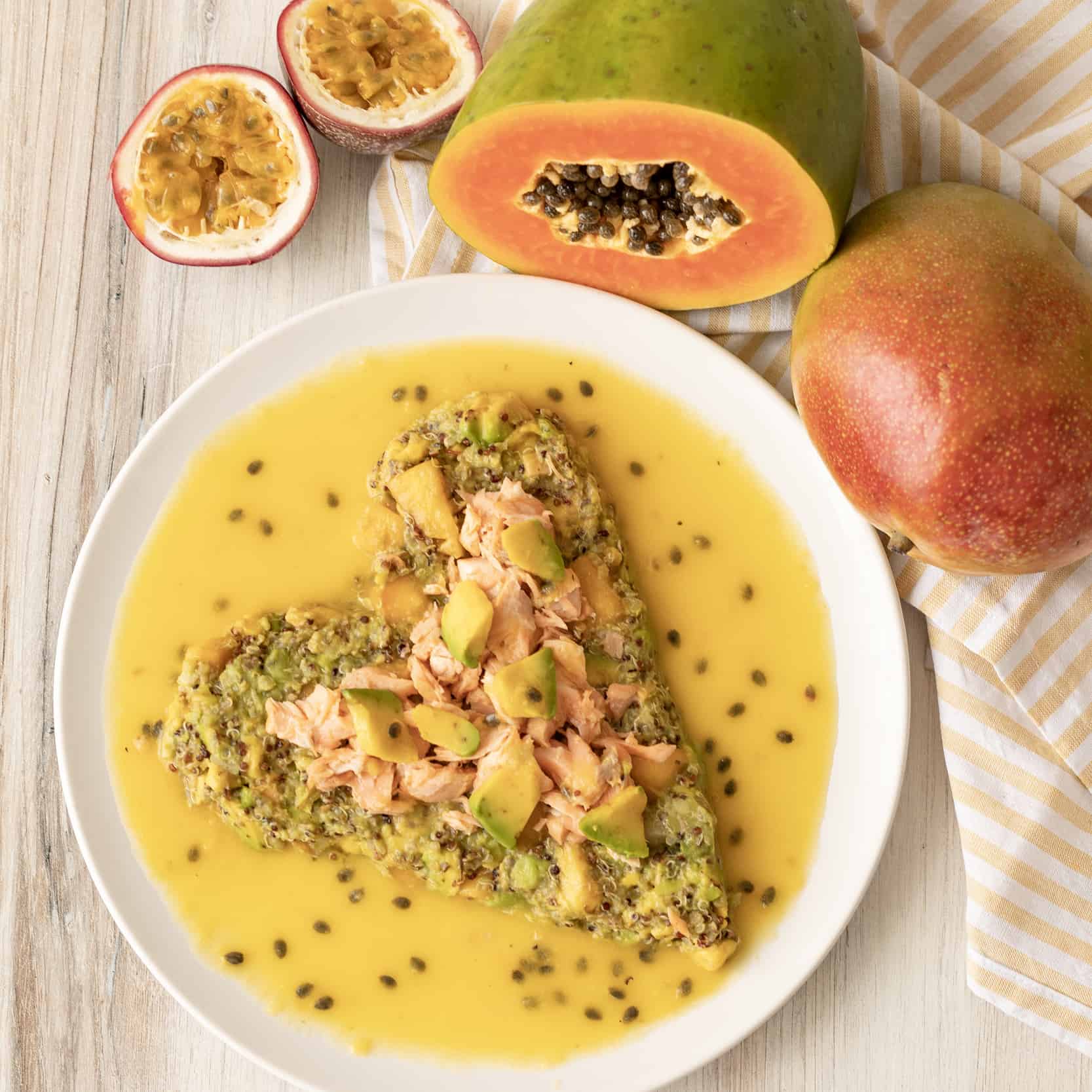 Serving
2 people
Time
1 hour 15 minutes
Difficulty
intermediate
INGREDIENTS
1 pc avocado
2 (8 oz.) salmon fillets
2 Tbsp.  soy sauce
2 Tbsp. brown sugar
1 pc mango
1/8 pc papaya
4 pcs passion fruit
1 cup water
1 pc lemon
Salt
DIRECTIONS
1) In a pot, cut in half and scoop out both passion fruits.
2) Add the water, brown sugar and soy sauce and bring to a boil.
3) Reduce fire and add the salmon.
4) Cook for 20 minutes.
5) Carefully remove the salmon from the pot and place in a deep enough container so you can cover with the remaining passion fruit sauce and rest in the fridge for at least 1 hour.
6) Peel, pit and mash the avocado.
7) Peel and cut the mango and papaya into cubes and mix with the avocado, lemon and salt.
8) Shred the salmon with your hands or a fork (or it can be reheated and served whole).
9) Serve the avocado mango salad and place the shredded salmon on top.
10) Drizzle or garnish your dish with the passion fruit sauce and enjoy!