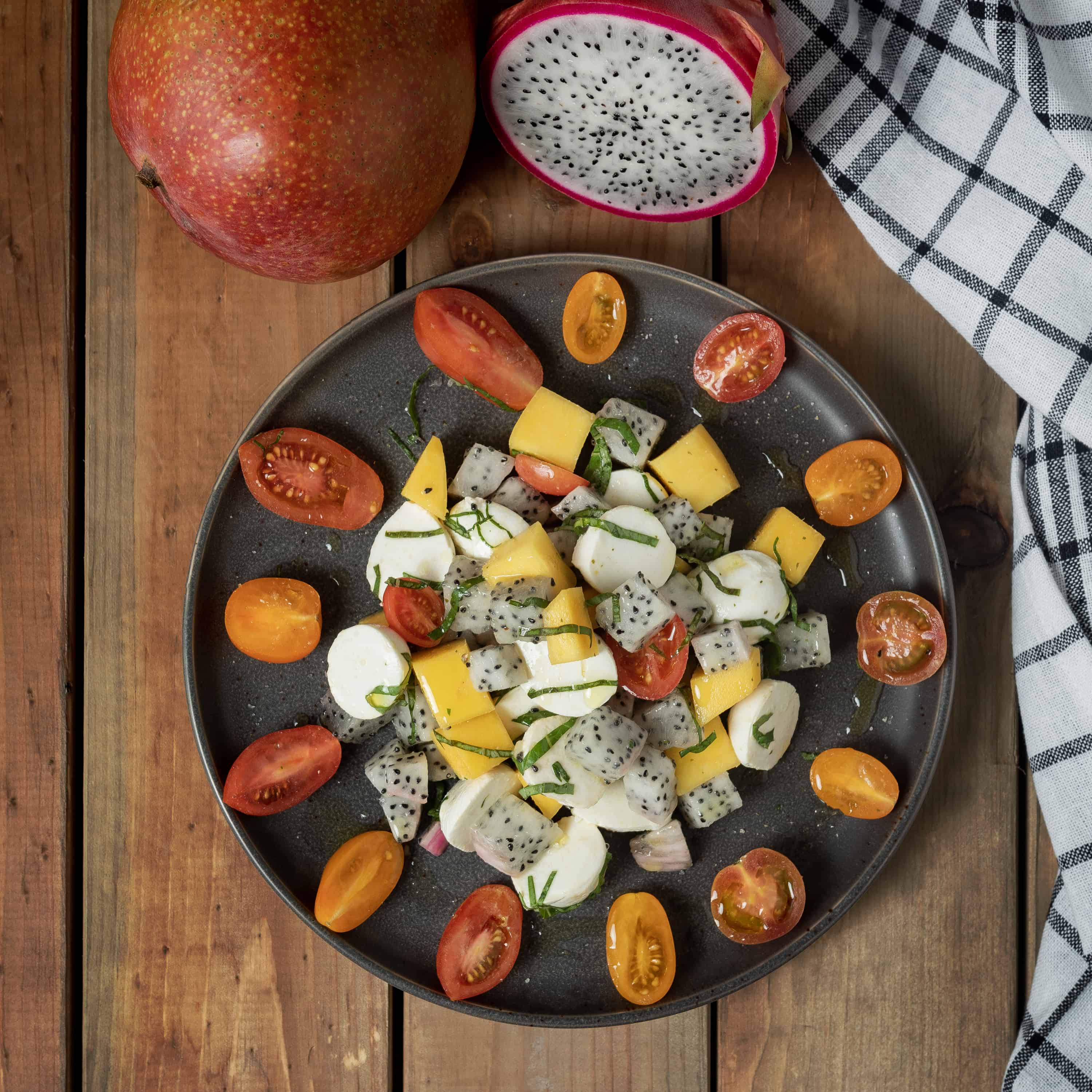 Serving
2 people
Time
10 minutes
Difficulty
easy
INGREDIENTS
6 oz.  cherry tomatoes
1 pc white dragon fruit
1 pc mango
6 oz.  Bocconcini (mozzarella balls)
4-5 basil leaves
1 Tbsp.  olive oil
1 Tsp sea salt
1 pinch black pepper
DIRECTIONS
1) Cut the dragon fruit in half and scoop as many balls as possible.
2) Peel the mango and cut in thin slices.
3) Slice the tomatoes in halves.
4) Place the basil leaves on top of each other, roll them and slice very thinly with a sharp knife. This cut is called Chiffonade.
5) Place the mango on the bottom of the plate making a 'bed'.
6) In a bowl, mix the dragon fruit and tomato with the basil, olive oil, salt and basil.
7) Plate on top of the mango and sprinkle the black pepper on top and enjoy!