RECIPES
Tropical Chicken Tacos with Spicy Sauce
Looking to enhance your life on a casual Tuesday? If you're craving something and don't quite know what it is, we have the recipe for you.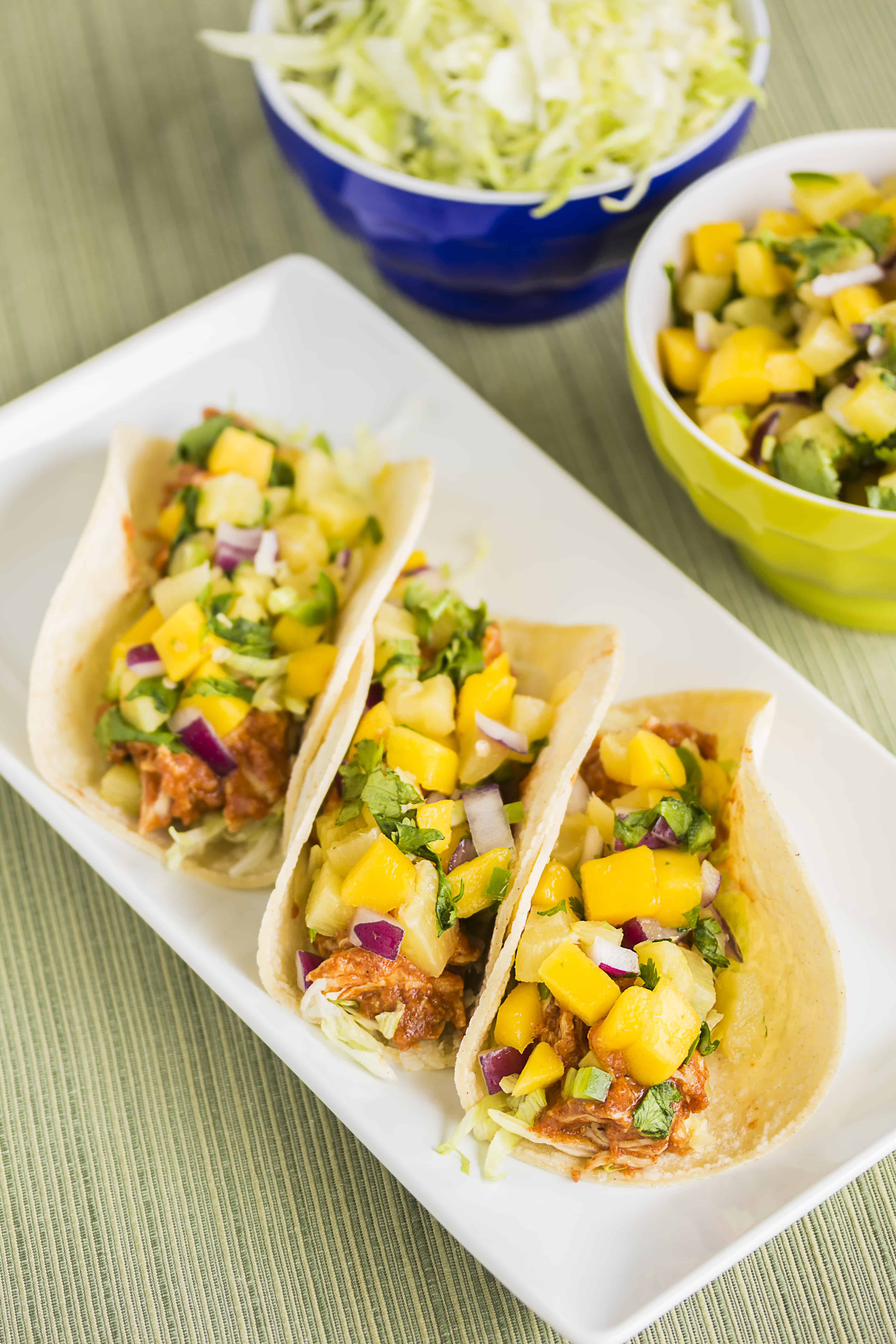 Serving
3 people
Time
2 hours
Difficulty
hard
INGREDIENTS
Scotch Bonnet Sauce:
4 Scotch bonnet
1 white onion
¼ cup olive oil
1 jalapeño
2 garlic cloves
2 Tbsp apple cider vinegar
1 cup water
1 Tbsp sugar
Pepper
Chicken Tacos:
4 chicken thighs
2 oz. ginger
2 ancho chile
2 guajillo chile
1 white onion
1 bunch of coriander
1 plum tomato
1 cup pineapple
1 mango
½ red onion (optional)
Salt
Pepper
Corn tortillas
DIRECTIONS
Sauce Directions:
1) With a hand blender, combine all the sauce ingredients together except for the vinegar.
2) Then, add the vinegar slowly until reaching the desired acidity level.
Chicken Directions:
1) Cut the four chicken thighs into cubes and save for marinating later.
2) Submerge the chiles in cold water for an hour.
3) Blend the chiles, pineapple, ½ mango, tomato, ginger, salt, and pepper together.
4) Marinate the previously cubed chicken for 24 hours.
5) Roast in the oven at 400 degrees for 15-20 minutes.
6) Serve the chicken on corn tortillas and the sauce on the side.
7) Optional: Garnish with mango, pineapple and red onions, and enjoy!
Chef's Tip:
Ready to make some vegan tacos? Replace the chicken with cauliflower. Cut the cauliflower florets into thin-sized pieces. In boiling water, blanch for 3 minutes. Remove from the water and marinate in the sauce. Put in the refrigerator for 1 hour, and when ready to serve, sauté in olive oil.