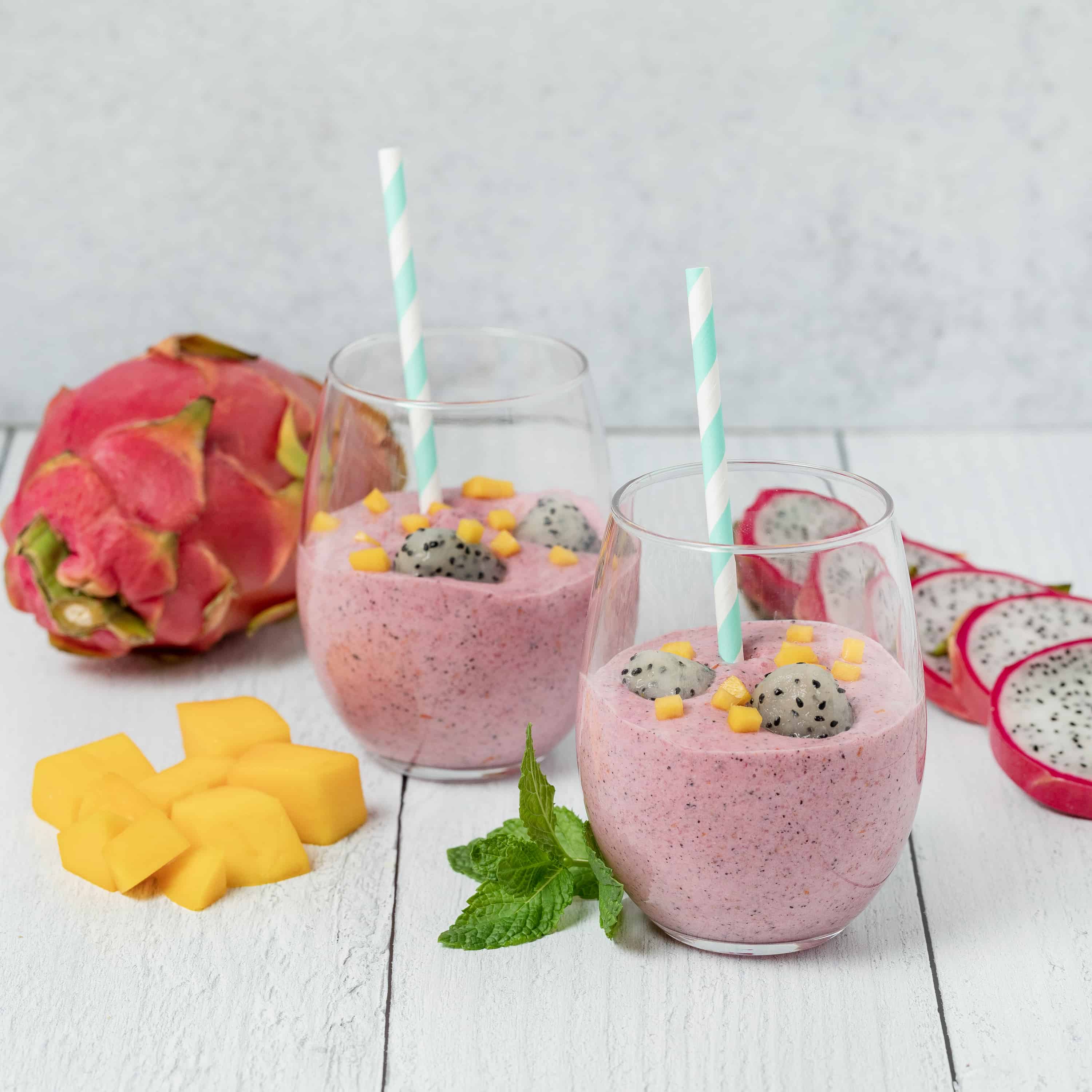 Serving
2 people
Time
5 minutes
Difficulty
easy
INGREDIENTS
1 pc red dragon fruit
1 pc white dragon fruit
1 pc mango
1 Tbsp.  Agave
1 cup almond milk
2 sprig mint
DIRECTIONS
1) Cut the dragon fruit in half. From 1 half, scoop as many balls as possible and reserve in the freezer.
2) Peel the mango, the red dragon fruit and the remaining half of the white dragon fruit and cut in uneven cubes.
3) Put the fruits in a blender with the Agave and almond milk.
4) Blend for 20 seconds and serve.
5) Garnish with the frozen dragon fruit balls and mint.