RECIPES
Tropical Energy Smoothie
Power your day with this deliciously nutrient-packed smoothie. The banana and mango give it the perfect naturally sweet taste, while the coconut water keeps you refreshed and hydrated after an active workout.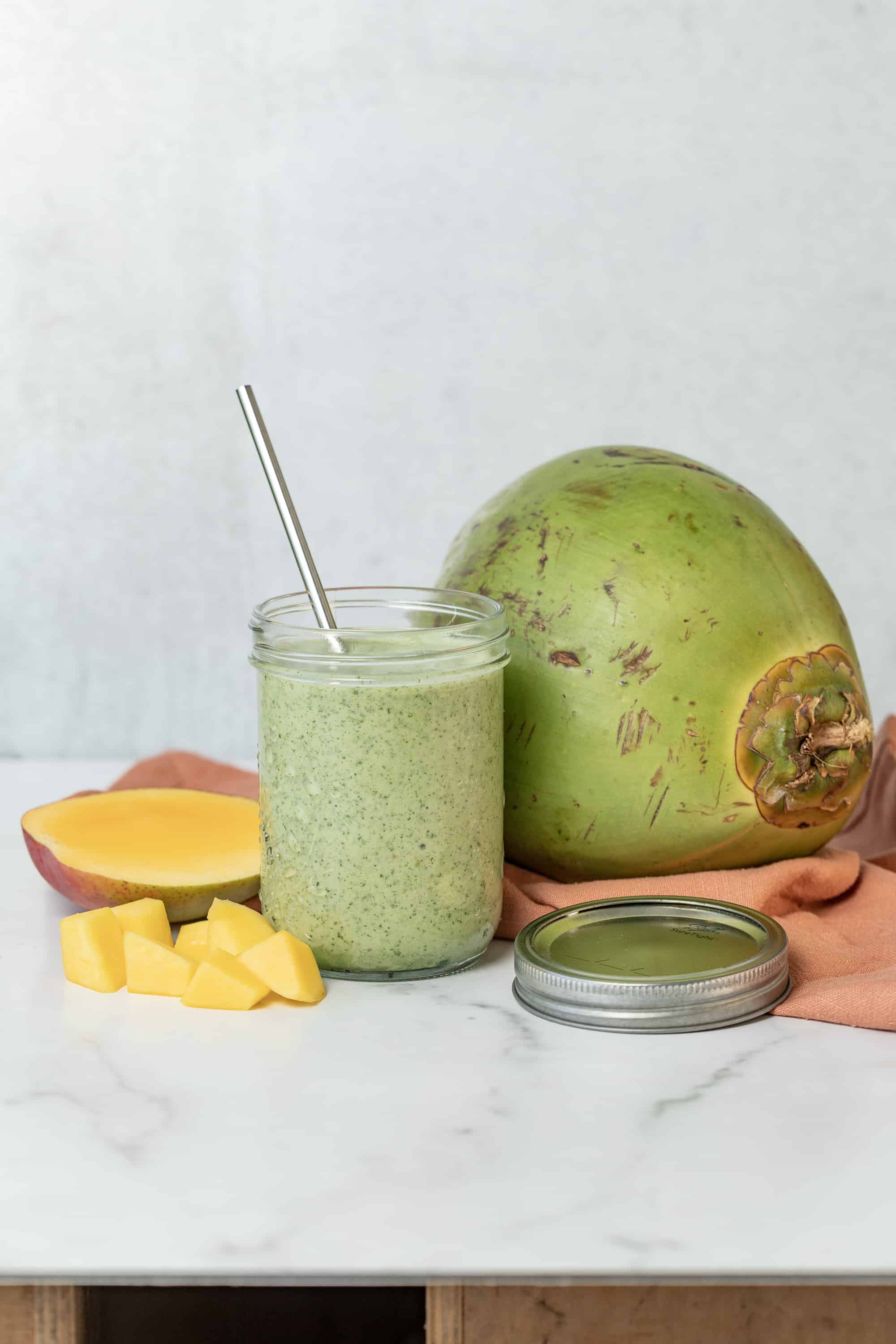 Serving
2 people
Time
10 minutes
Difficulty
easy
INGREDIENTS
1 Pc Water Coconut
1 Pc Banana
1 Pc Mango
1/4 Cup Spinach
1 Tbsp Almond Butter
1/4 Cup Greek Yogurt
1 tbsp Vanilla Protein
DIRECTIONS
1) With a knife, open the top of the coconut and strain out the water into a blender.
2) Peel the banana and mango and add to the blender with the spinach almond butter, yogurt and protein.
3) Mix at high speed for 5 seconds. Mix if needed with a spoon and blend for another 5 seconds.