RECIPES
Tropical Paloma
Sweet, sour, salty and a little bitter. Experience all four flavor profiles with ice, bubbles and tequila! These components could be the recipe for a good marriage or an excellent tropical paloma.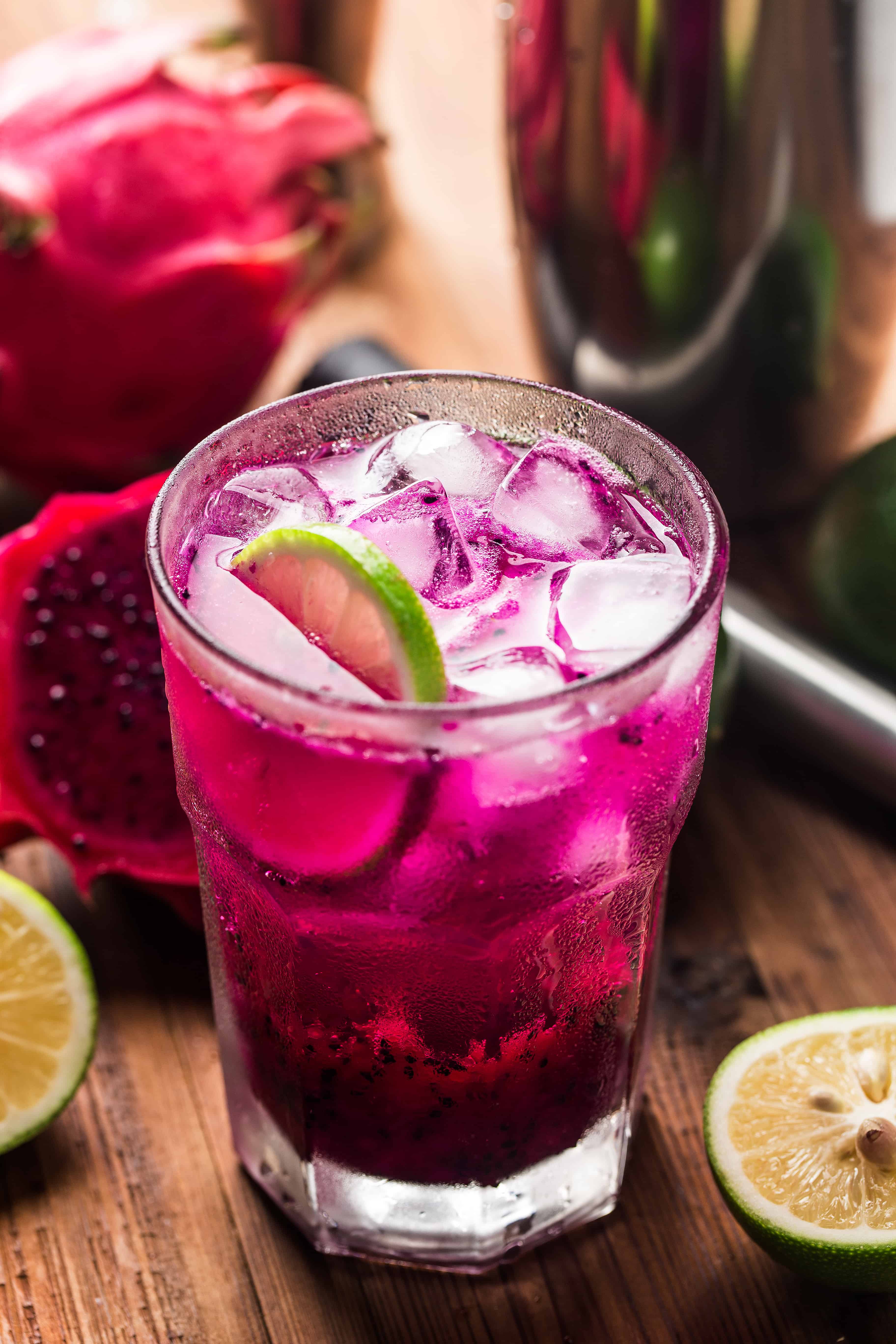 Serving
1 person
Time
5 minutes
Difficulty
easy
INGREDIENTS
¼ mango
½ red dragon fruit
1 tsp chopped ginger
2 oz. grapefruit soda
2 oz. tequila
1 lime
Ice
DIRECTIONS
1) Peel and cut the dragon fruit and mango into cubes.
2) Place the fruits and juice from half of a lime into a blender at high speed.
3) Pour the dragon fruit mango puree into a cocktail shaker and add chopped ginger, tequila and ice cubes. Then, shake vigorously.
4) Strain, serve in a glass, add crushed ice, and top it off with grapefruit soda.
5) Garnish with a lime wheel, stir and enjoy!
Chef's Tip:
Place the fruit puree in the freezer for an hour and mix it in the blender afterwards to make an amazing frozen tropical paloma.