RECIPES
Tropical Salmon Poke Bowl
Super easy to make, delicious, fresh, and healthy.
And if you want to make it vegan, you replace the salmon with your favorite mushrooms!!!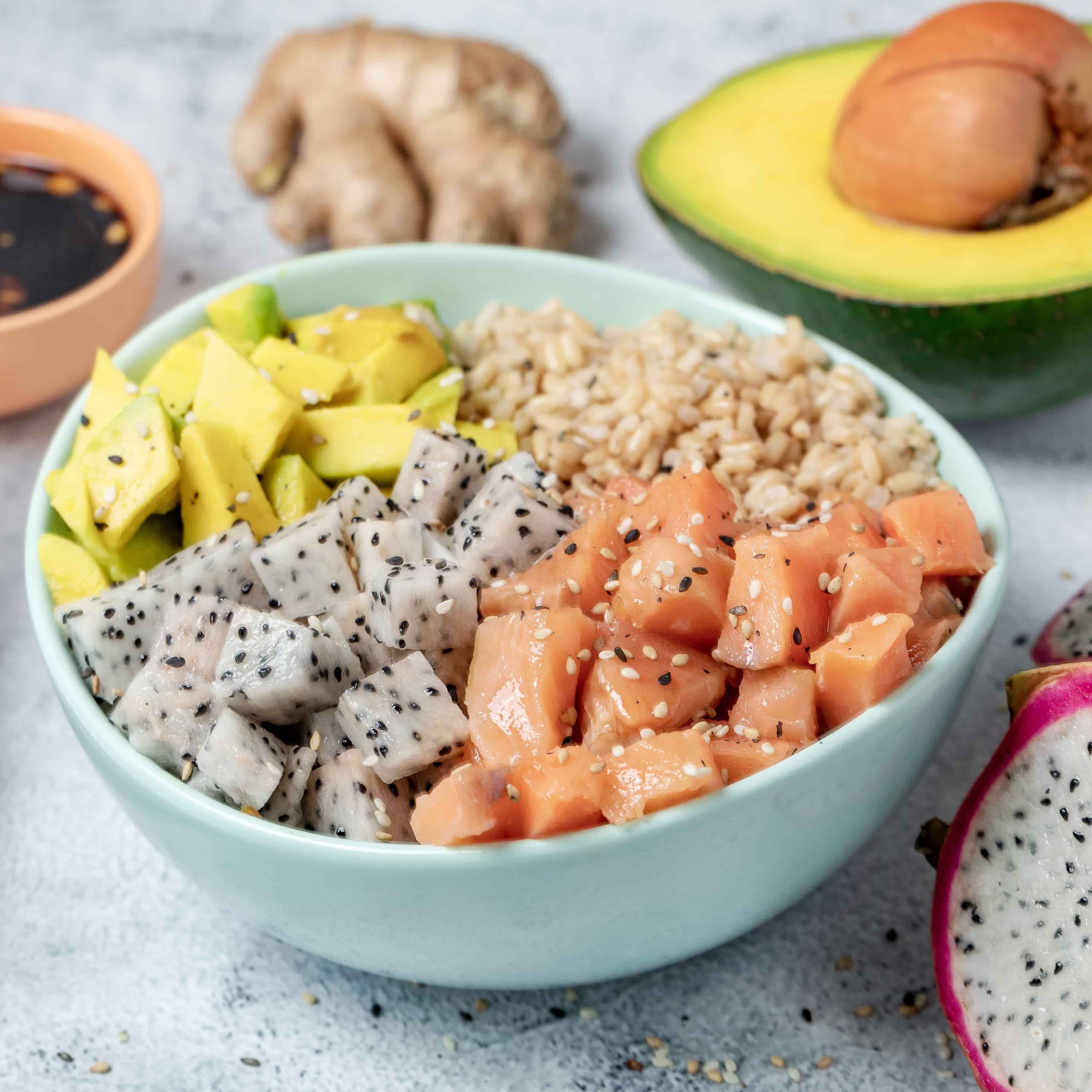 Serving
2 people
Time
15 minutes
Difficulty
easy
INGREDIENTS
6 Oz Fresh Salmon
1 Pc Avocado
1/4 Inch Pc Ginger
1 Pc Dragon Fruit
2 Tbsp Soy Sauce
1 Tbsp Rice Vinegar
1 Tbsp Maple Syrup
2 Tsp Sesame Oil
1/4 Cup Whole Grain Brown Rice
3/4 Cup Water
1 Tsp Salt
1 Tsp Sesame Seeds
DIRECTIONS
1) Boil the water with the salt in a pot. Add the rice, stir, reduce fire to a minimum and simmer for 17 minutes. Turn off the fire, cover and leave resting for 5 minutes.
2) In a small pot, peel and chop the ginger and mix with the soy sauce, maple syrup and sesame oil. Cook at medium temperature for 10 minutes. Remove from the fire and add the rice vinegar. Rest in the refrigerator.
3) Cut the salmon, avocado and dragon fruit in 1/2 Inch cubes.
4) Serve in a bowl, drizzle with the marination and sprinkle the sesame.