RECIPES
Tropicals and Yogurt Cup
Not many people know about pepino melon and how good and tasty it is. Like passion fruit, mango and chayote, you can leave them for a night or 2 outside the fridge to reach the perfect ripeness.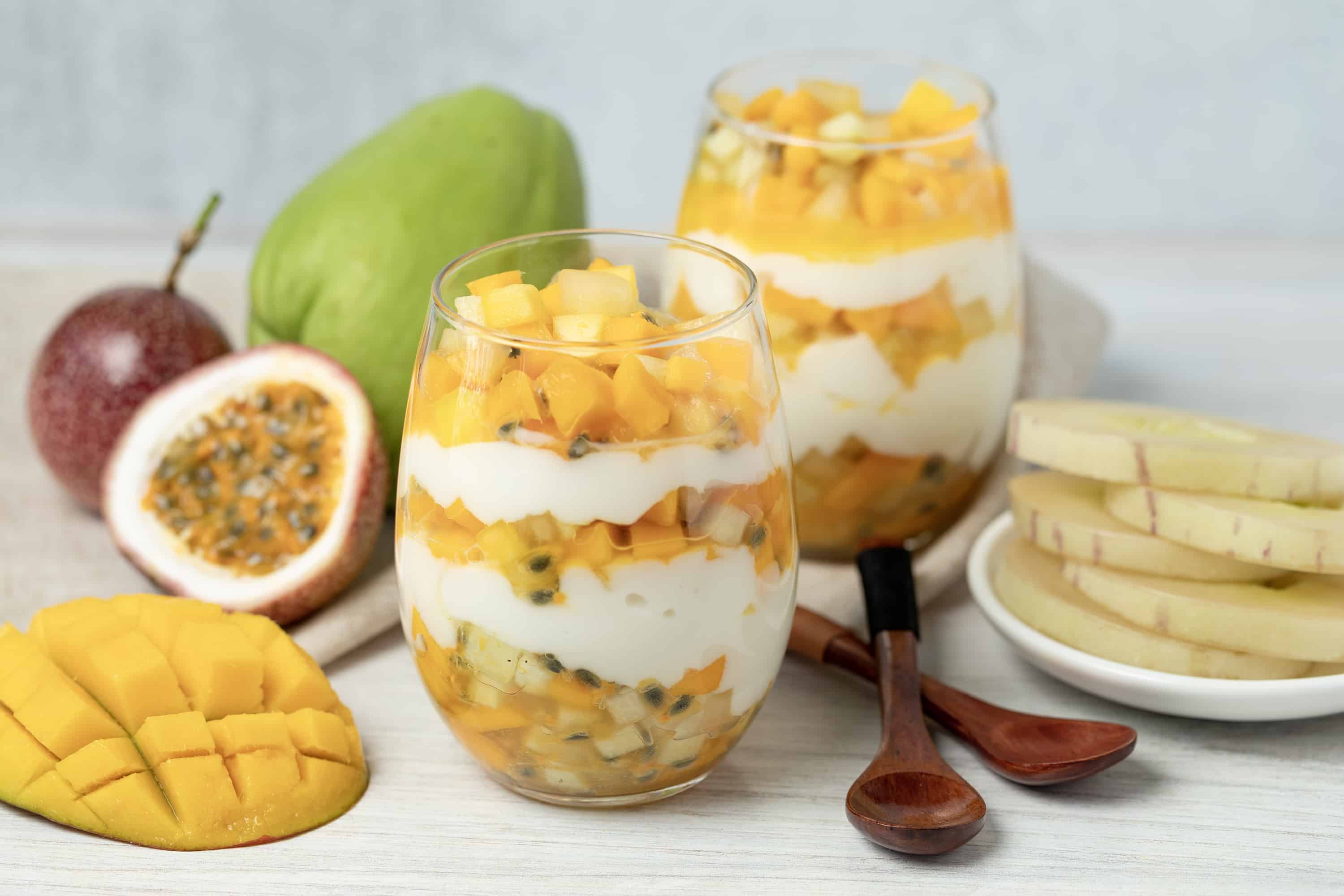 Serving
2 cups
Time
10 minutes
Difficulty
easy
INGREDIENTS
1 Pc Chayote
1 Pc Passion Fruit
1 Pc Pepino Melon
1 Pc Mango
1/2 Cup Plain Yoghurt
1 Tbsp Honey
DIRECTIONS
1) Peel and cut the chayote, pepino melon and mango.
2) Cut the passion fruit lengthwise and scoop out the fruit and seeds.
3) Mix the fruit with the yogurt and honey.
4) Serve in a cup and enjoy.