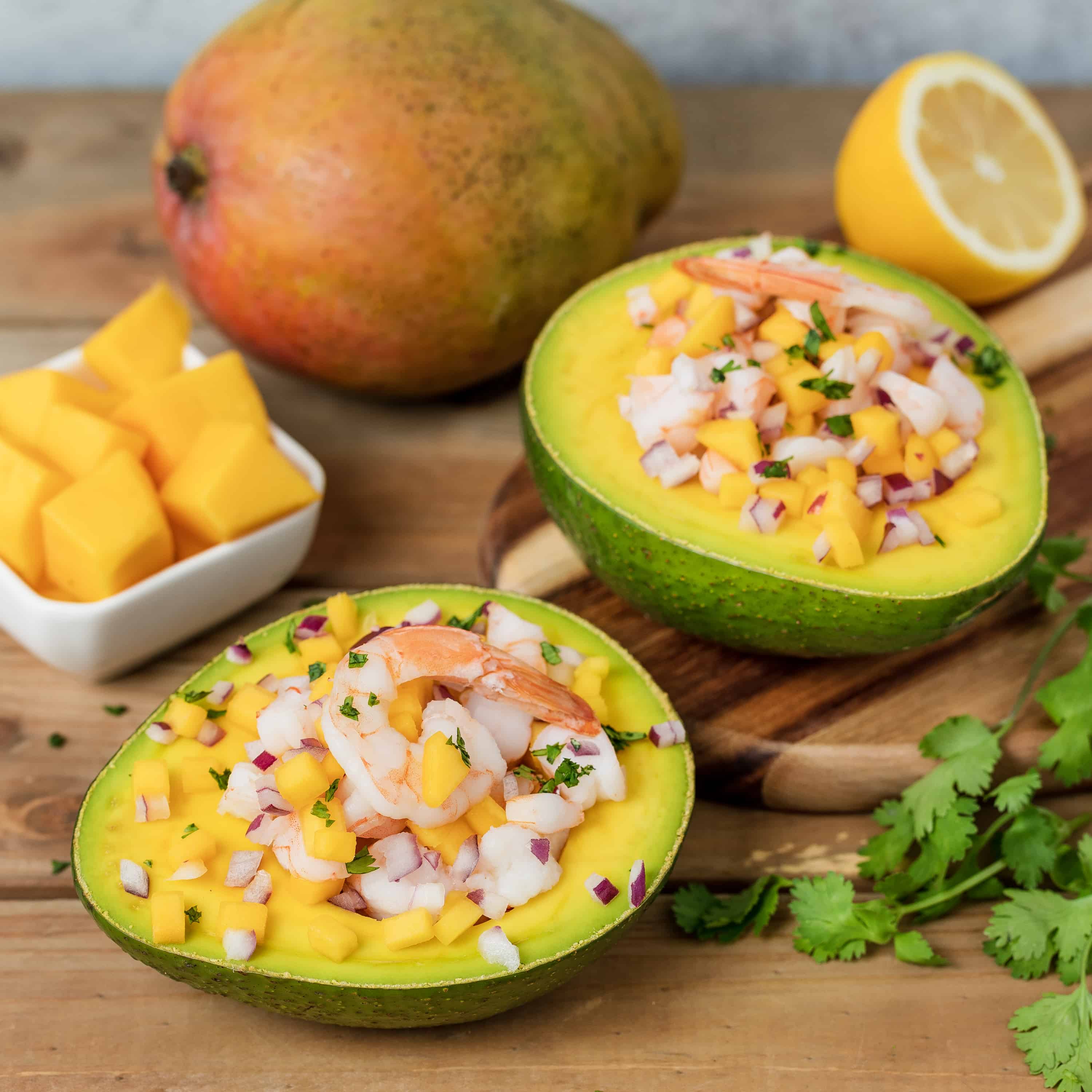 Serving
2 people
Time
15 minutes
Difficulty
easy
INGREDIENTS
1 pc avocado
1 pc mango
1 tsp garlic powder
6 pcs shrimp
1 pc red onion
1 pc lemon
1 bunch of cilantro
1 tsp salt
DIRECTIONS
1) Peel and devein the shrimp. In a pot, bring water with 1/2 Tbsp. of salt to a boil and cook the shrimps for 2 minutes.
2) Remove from the water and chop in 1/2-inch pieces.
3) Peel the avocado, cut in half lengthwise and remove the pit.
4) Sprinkle with lemon juice and salt.
5) Peel the mango and red onion and cut in small cubes.
6) Chop the cilantro and in a bowl mix it with the onion, mango, shrimp and juice of 1/2 lemon.
7) Serve the mix in the avocado and enjoy!