RECIPES
Turmeric & Avocado Bagel
Jumpstart your day with both feet to stay strong and healthy during the cold winter days and flu-season.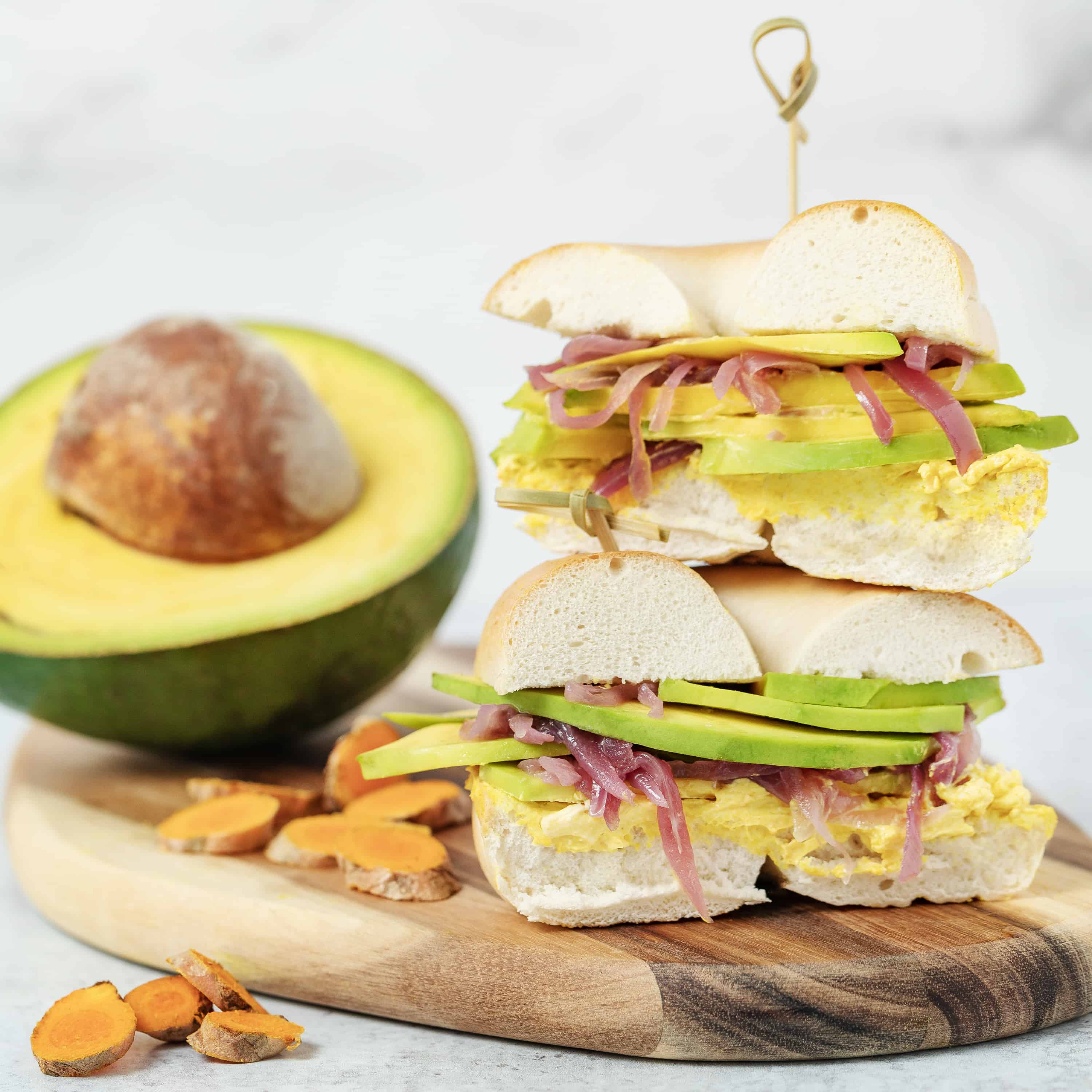 Serving
2 people
Time
30 minutes
Difficulty
easy
INGREDIENTS
1 Pc Avocado
1/2 Pc Turmeric
2 Tbsp Cream Cheese
2 Pcs Bagel
1 Pc Red Onion
1 Tsp White Vinegar
1 Tsp Olive Oil
1 Tsp Salt
DIRECTIONS
1) Peel the red onion and slice in small slices (julienne).
2) Place the onion in a cold pan with the olive oil and 1/2 Tsp of salt. Turn on the heat to medium temperature and cook for 20 minutes while moving. Once the onion is soft, remove from the heat and add the vinegar
3) Peel the turmeric, shred with a cheese grater, and mix with the cream cheese.
OPTIONAL: Open the bagel and toast before proceeding.
4) Peel the avocado, remove the pit, and cut in slices.
5) Spread the turmeric cream cheese over the bagel, add the avocado slices, top with the caramelized red onions and close.