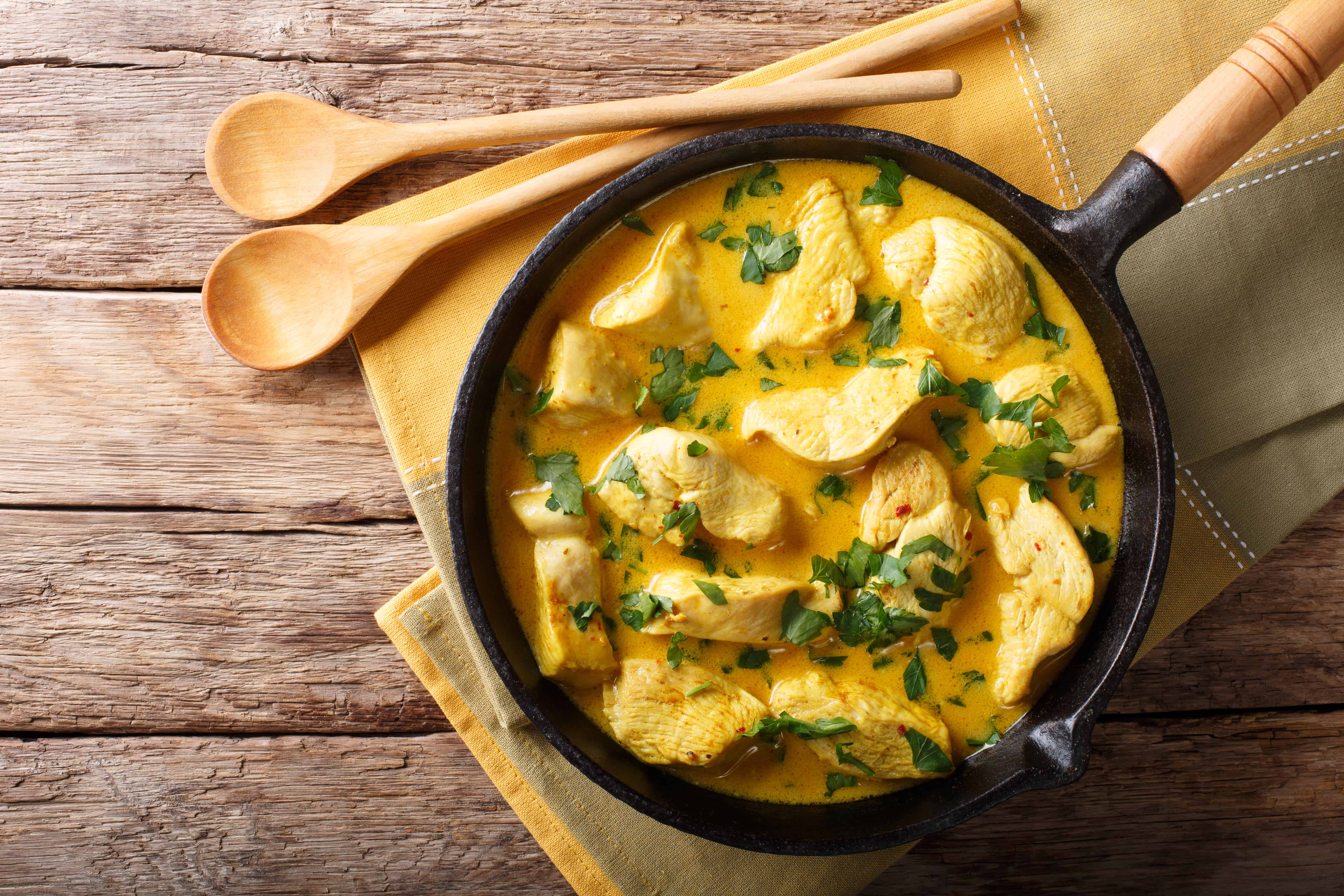 Serving
5-7 people
Time
45 minutes
Difficulty
intermediate
INGREDIENTS
2 tbsp olive oil
2 skinless, boneless chicken breasts, cubed
2 sweet potatoes, cubed
½ red onion
1 small eggplant, cubed
2 cloves minced garlic
1 tbsp minced fresh ginger root
2 tsp ground turmeric
½ cup low-sodium chicken broth
DIRECTIONS
Chop your red onion and set aside.
Over medium-high heat, heat up your oil in a large skillet.
Add chicken and cook until the pink centers become browned. This will take about 5 minutes.
Add sweet potatoes and onion. Cook for 2-3 minutes.
Add eggplant, garlic, ginger, and turmeric. Cook for about 1 more minute.
Add your broth and simmer while occasionally stirring. The stew will begin to thicken after 20 minutes.