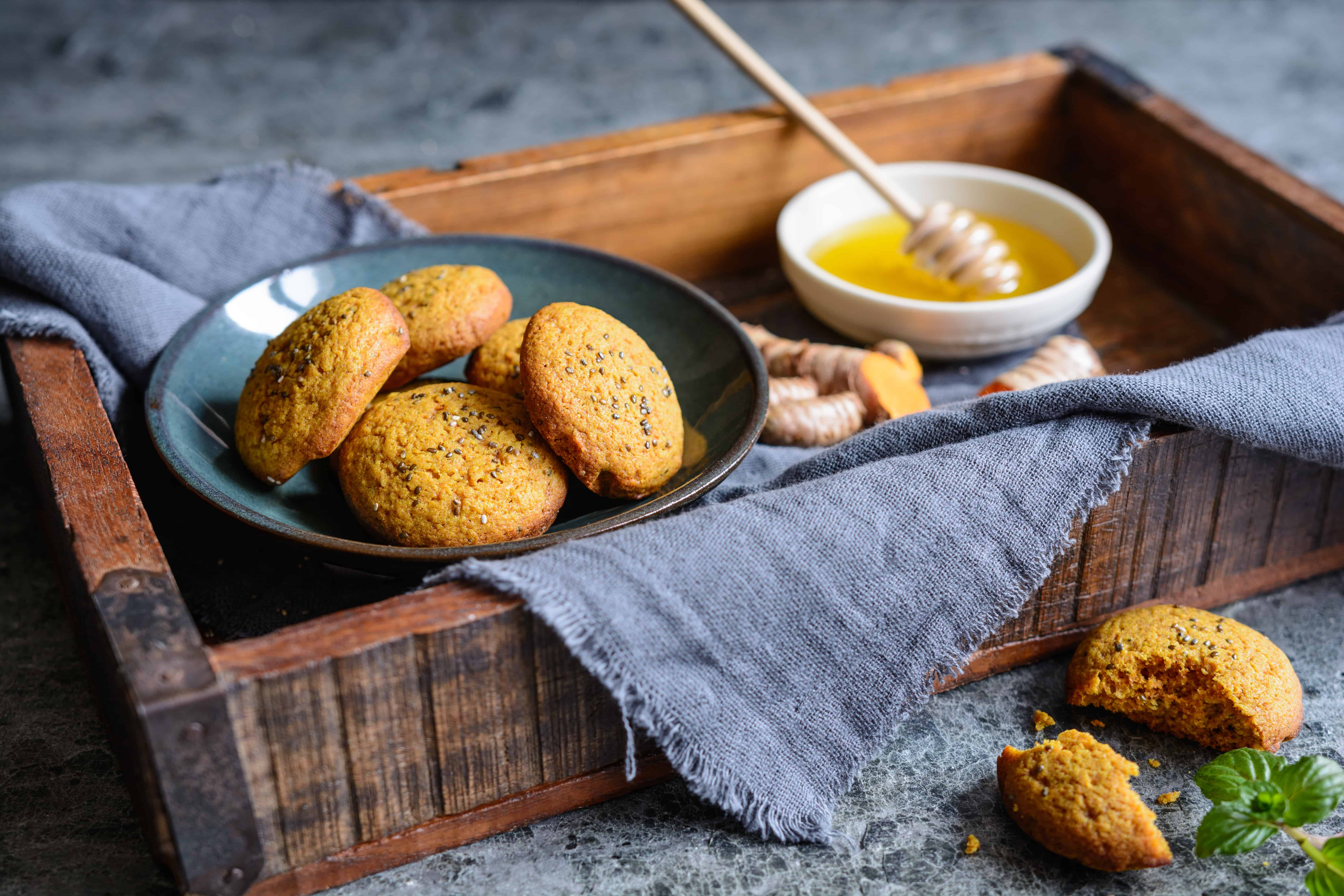 Serving
6-7 people
Time
1 hour
Difficulty
intermediate
INGREDIENTS
1/2 cup soft unsalted butter
3/4 cup + 2 tbsp organic cane sugar
1/4 cup maple syrup
1 large egg
1 ⅔ cup all-purpose flour
1 tbsp turmeric blend
3/4 tsp cream of tartar
1/2 tsp baking soda
1/4 tsp sea salt
2 tsp vanilla extract
DIRECTIONS
Line two sheet trays with parchment paper
Preheat oven to 350°F.
Combine butter and cane sugar in a bowl with a stand mixer. Mix using medium speed until blended.
Add maple syrup and egg. Mix using low speed and beat until incorporated.
Add flour, turmeric blend, cream of tartar, baking soda, salt, and vanilla extract. Beat on low speed until your mixture becomes doughy and smooth. You can increase the speed slightly if necessary.
Place remaining sugar and turmeric blend into a small bowl.
Measuring roughly 1.5 oz in size, use a spoon to scoop your dough. Roll that into a ball. Then, dip the top half of the rolled dough into the sugar and turmeric bowl. Press into the ball so that it creates a disk shape.
Place on sheet tray and continue the rolling and dipping process with the remaining dough.
Place each disk about 2 inches apart.
Bake for about 12-14 minutes. For best results, rotate the disks once during baking.
Take the trays out of the oven and let the cookies cool for 10 minutes.
Store in an airtight container for up to 3 days.
Enjoy!