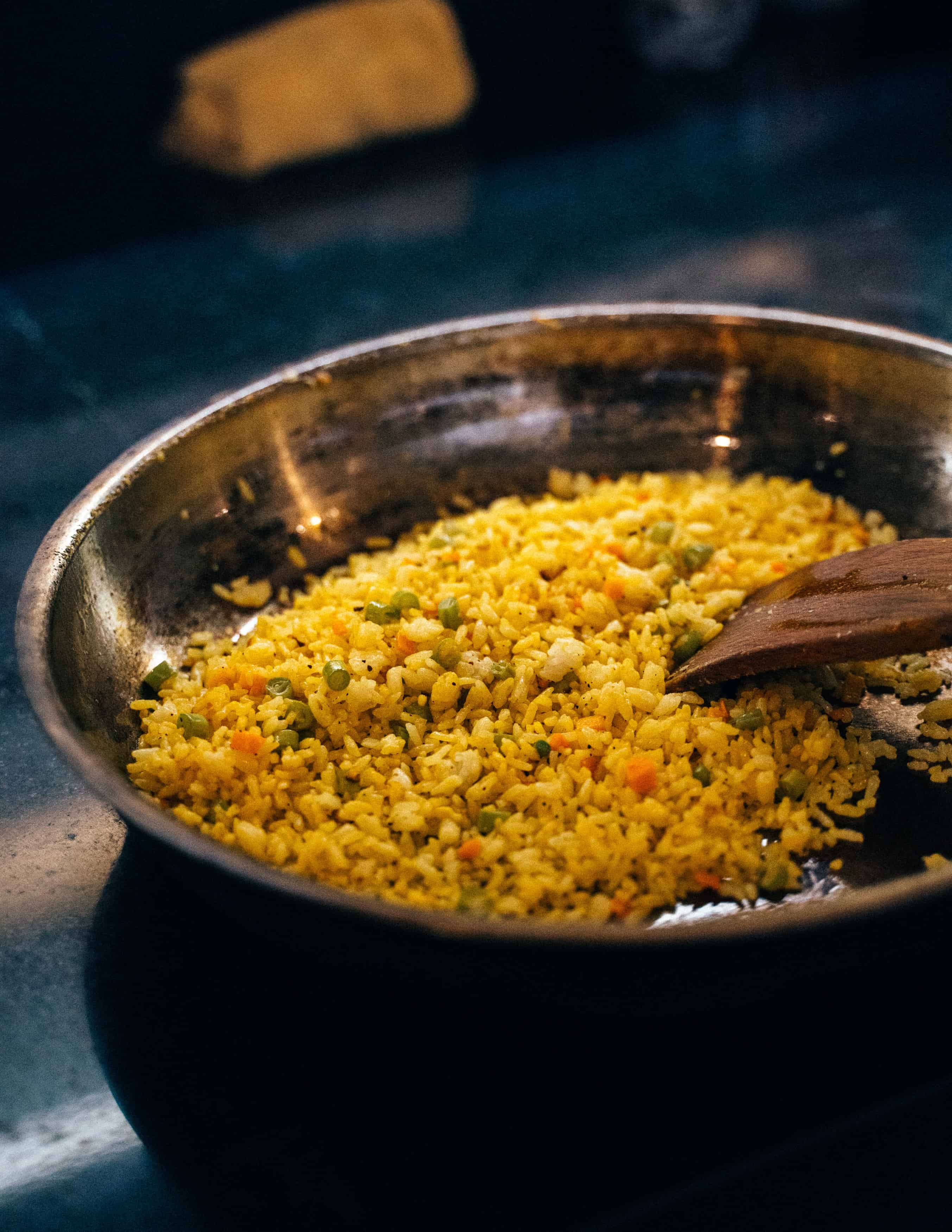 Serving
5 people
Time
30 minutes
Difficulty
easy
INGREDIENTS
1 tbsp butter
1 small onion, chopped
1 cup water
1 tbsp ground turmeric
1 cube chicken bouillon
¾ cup frozen mixed peas and carrots
1 cup white rice, rinsed
DIRECTIONS
Melt butter in a saucepan over medium heat. Add the chopped onion.
Cook while stirring for about 5 minutes (or until golden).
Add water, turmeric, and bouillon cube. Stir very well.
Add peas and carrots and then bring it to a boil.
Gently stir in your rice. Then, reduce the heat.
Cover your saucepan and cook until the liquid has been absorbed by the rice. This should take around 15 minutes.
Enjoy!