RECIPES
Yellow Yam Muffins with Chocolate
From yam to yum! A unique snack to replace the usual muffins in a healthy way.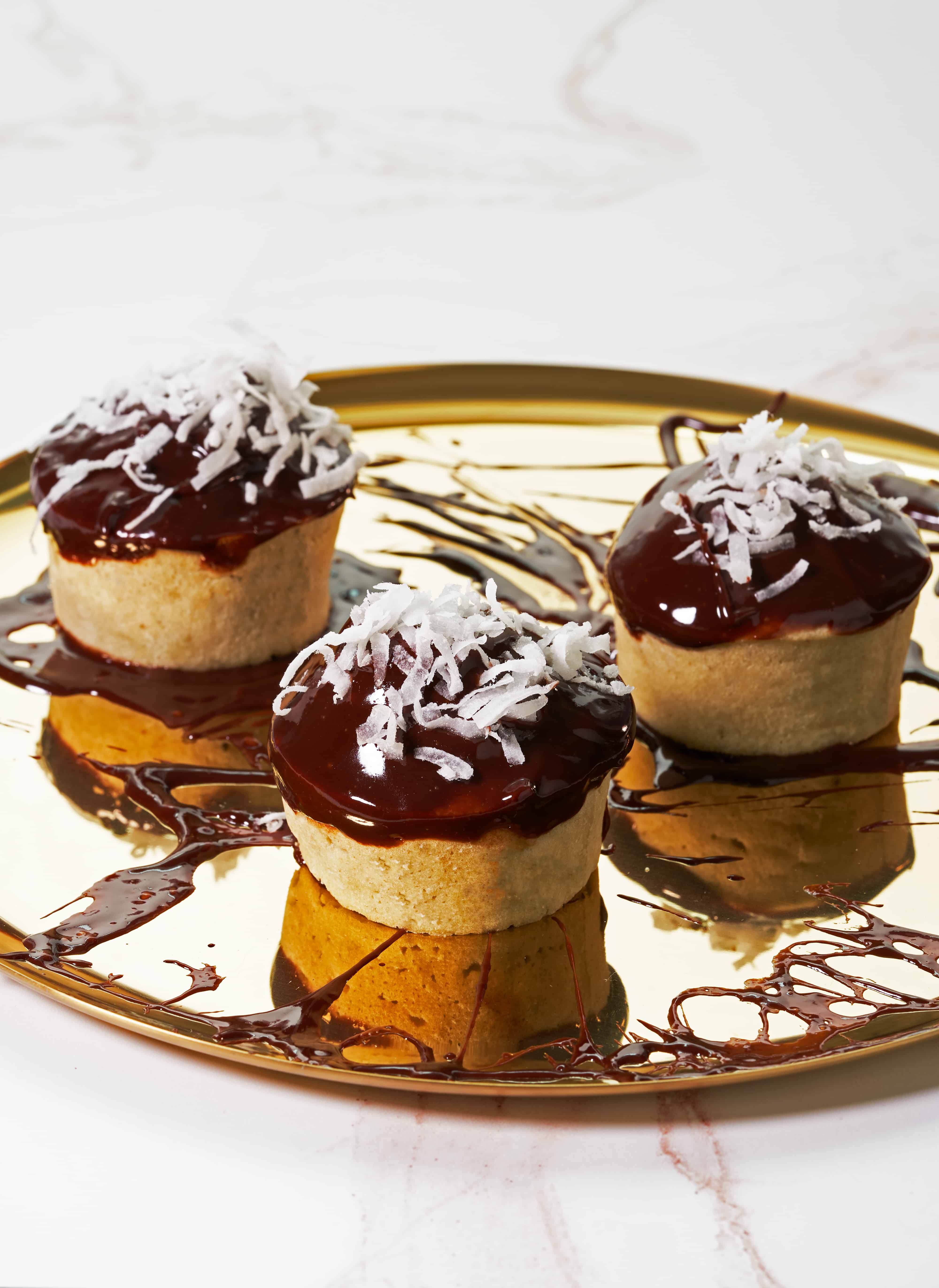 Serving
3 people
Time
1 hour 30 minutes
Difficulty
hard
INGREDIENTS
1 yellow yam
1 cup all purpose flour
½ cup sugar
1 tsp baking powder
½ tsp cinnamon
1 tsp vanilla essence
1 tsp nutmeg
1 tsp salt
1 cup soy milk
½ cup chocolate chips
¼ cup cream
Coconut flakes
DIRECTIONS
1) Preheat the oven to 350 degrees.
2) Peel and wash the yam to remove any debris.
3) In a blender, mix the yam with the soy milk and vanilla essence.
4) Mix sugar, baking powder, flour, cinnamon, nutmeg, and salt in a separate bowl.
5) Combine both mixtures and fill ¾ of the cupcake molds.
6) Bake for approximately 35 minutes to an hour or until poked with a skewer and it comes out mostly dry.
7) Place the chocolate chips with cream in the microwave for 30 seconds, stir and heat for 30 more seconds.
8) Spread the chocolate melt on top of the muffin.
9) Garnish with coconut flakes end enjoy!
*Chef's Tip:
Cut the muffins in half, fill with a berry marmalade, dulce de leche, or hazelnut spread, cover with chocolate and serve as alfajores (the word for a traditional Argentine cookie confection).