RECIPES
Yellow Yam Tots
These delicious Yellow Yam tots are such an innovative way to use a popular Jamaican ingredient eaten for generations for nutrition and vitality.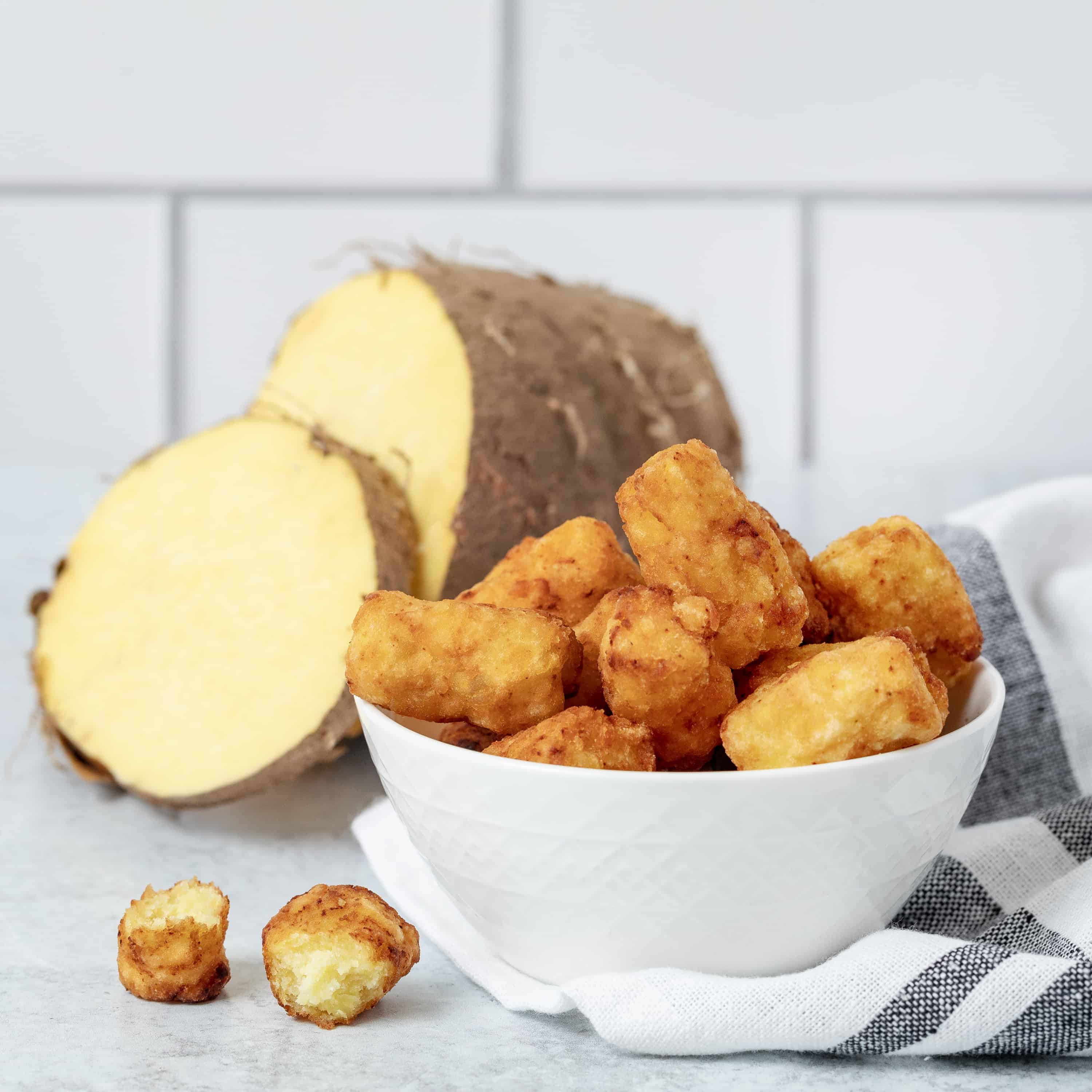 Serving
20-25 pieces
Time
15 minutes
Difficulty
easy
INGREDIENTS
1 Pc Yellow Yam
1 1/2 Cups Water
1 Tbsp Salt
1 Tbsp Honey
1/2 Tsp Black Pepper
1/2 Tsp Garlic Powder
1 1/2 Cup Frying Oil
DIRECTIONS
1) Bring water to a boil in a pot.
2) Peel and slice the yellow yams in 1-inch pieces and cook them in the water.
IMPORTANT: Once sliced, the yams will start turning brown immediately. If they are not placed directly into the boiling water or in under 1 minute, you will need a bowl with cold water to keep them from going bad.
3) Cook the yams for approximately 7 minutes, or until you can pierce a knife and the center feels soft.
4) Remove from the water, allow them to cool down for 5 minutes and shred with a cheese grater into a bowl.
5) Mix with the honey, salt, pepper and garlic powder.
6) In a pot, bring the oil from medium to very hot.
7) Give the desired shape and cook in the oil for 3 minutes making sure every side is golden brown. Remove into a paper towel to dry.