RECIPES
Yuca Arepitas with Shrimp
Can you make an Arepa that no-one has ever tried before? Yes, Yu-Can! Simple yet amazing, this recipe will have you craving it often.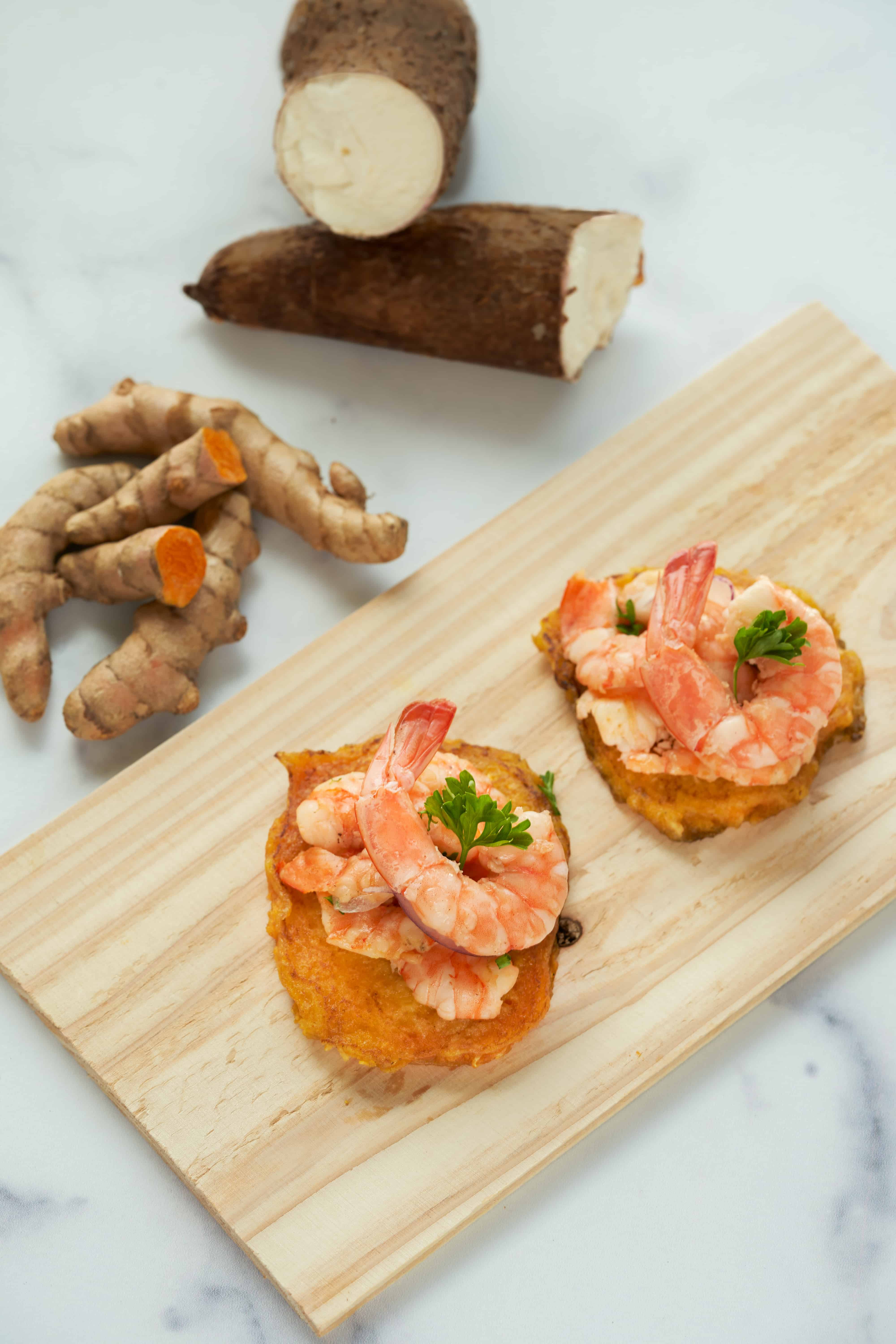 Serving
2-3 people
Time
1 hour 30 minutes
Difficulty
intermediate
INGREDIENTS
1 yuca (cassava)
1 cup vegetable oil
1 Tbsp unsalted butter
2 Tbsp lemon juice
1 egg
1 Tbsp grated turmeric
¼ tsp ground oregano
½ tsp salt
½ tsp sugar
12 shrimp 16/20
2 Tbsp olive oil
½ tsp smoked paprika
½ tsp garlic powder
½ tsp onion powder
DIRECTIONS
1) Grate the yuca with the larger side of the cheese grater.
2) In a bowl, mix the turmeric, egg, salt and sugar and whisk.
3) In a frying pan, heat the oil to medium/high temperature. Add 1 Tbsp of the arepita mix, flatten it with the spoon and shape in a circle.
4) Boil water with paprika, garlic, onion powder and salt. Cook the shrimp in the boiling water for 3 to 5 minutes.
5) Serve the shrimp on the arepitas, and enjoy.
*Chef's Tip:
The arepitas can also be stored in the freezer and reheated in a pan or microwave when desired.