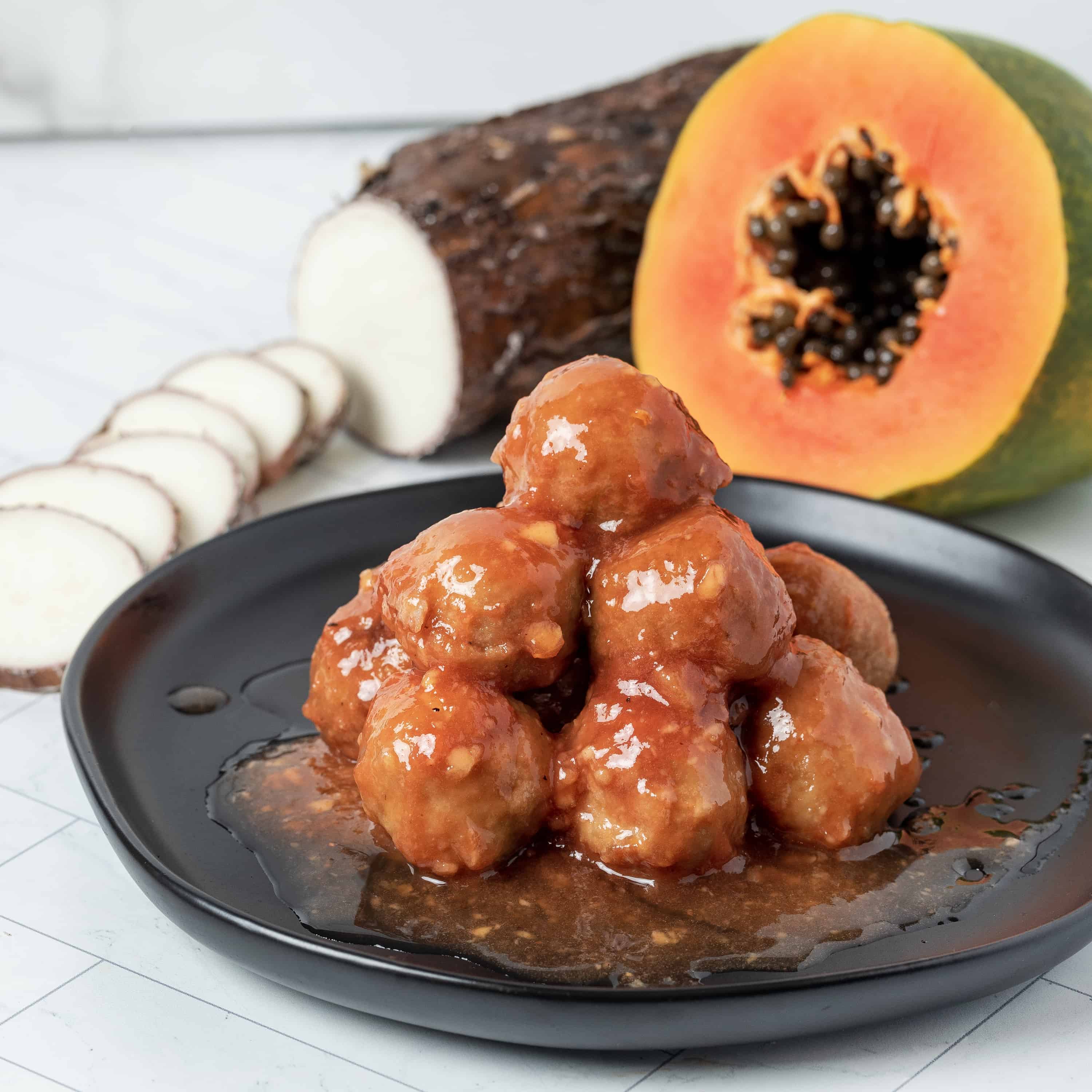 Serving
12 pieces
Time
45 minutes
Difficulty
intermediate
INGREDIENTS
1 pc yuca
8 oz. pc papaya
2 cups water
1 cup all-purpose flour
1/4 cup sugar
1 pc egg
2 tsp salt
1 cup vegetable oil
1/2 cup water
1 tsp garlic powder
1/2 tsp granulated sugar
1 tsp salt
DIRECTIONS
1) Peel the yuca and cut in 1-inch pieces.
2) Boil the water with 1 tsp of salt. Add the yuca and cook for 15 minutes or until tender.
3) Remove the yuca from the water, drain into a bowl and mash.
4) Add the flour, salt and the egg and combine. Reserve in the refrigerator for 10 minutes.
5) Peel the papaya, scoop the seeds out and chop in pieces.
6) In a pot, put the papaya with the water, garlic powder, sugar, salt and water.
7) Cook at low temperature for 15 minutes.
8) With a hand blender mix everything until smooth.
9) Pre-heat the oil to 250F.
10) Make balls with the yuca mash and deep fry for 3 to 4 minutes making sure it is fried on every side.
11) Remove from the oil and toss in the papaya sauce and enjoy!