RECIPES
Cuban Creamy Malanga Soup
Change up your soup game with a Cuban favorite: malanga. This root vegetable creates a similar consistency as potato-based soup, but adds a more complex, earthier flavor profile to this dish which can be served as a side or main course.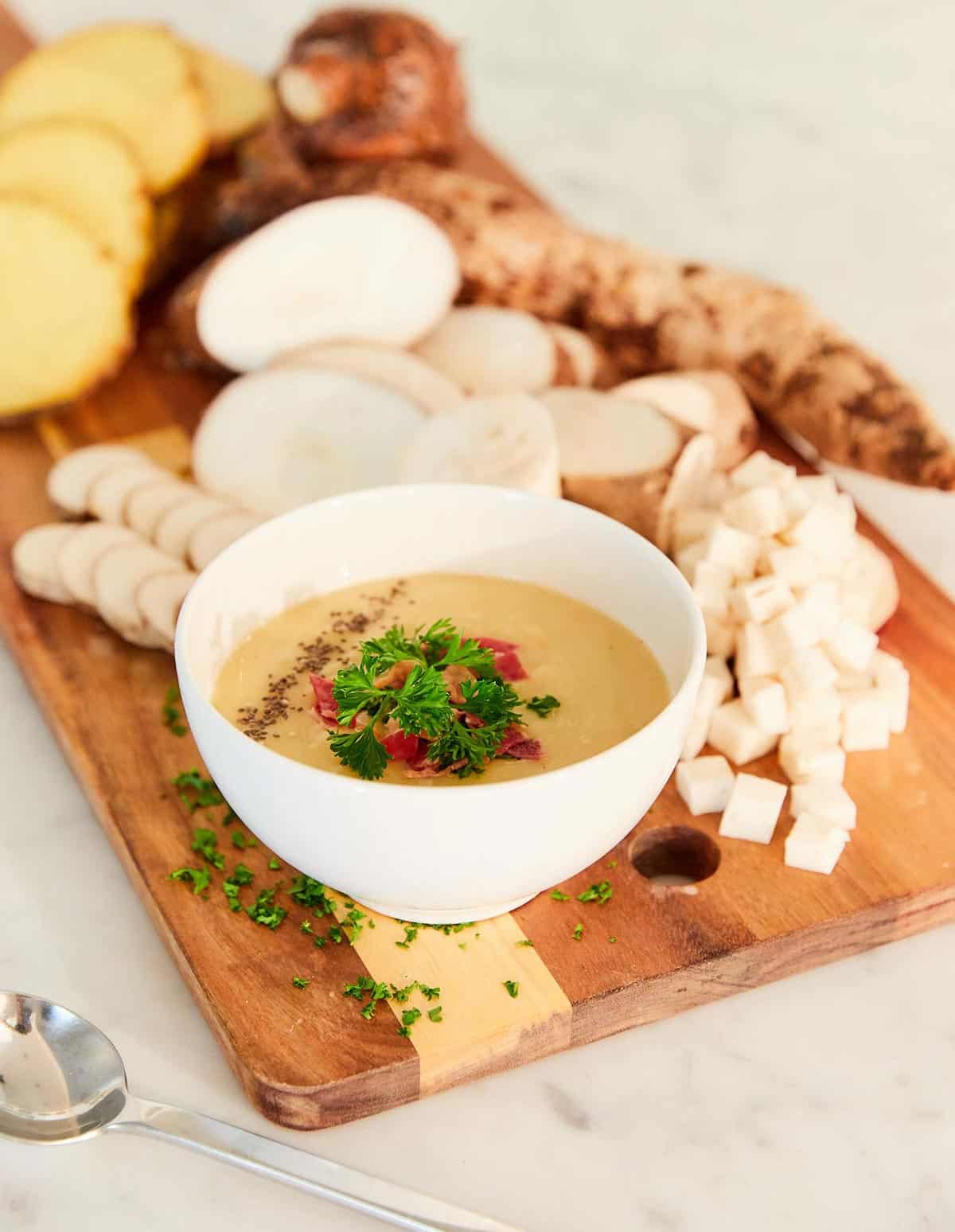 Serving
8 people
Time
75 mins
Difficulty
hard
INGREDIENTS
6 cloves of peeled garlic
2 Tbps olive oil
2 lbs malanga
4 cups chicken broth
¼ tsp salt
¼ tsp pepper
½ cup half-and-half
DIRECTIONS
Preheat your oven to 375 °F.
In an oven-safe bowl, combine garlic and olive oil. Bake for 20 to 25 minutes or until garlic has softened. Set aside.
Peel and cut malanga into large chunks. You can also substitute this with other tropical starches from our collection, such as eddoes or yuca.
In a soup pot over medium-high heat, combine cut malanga, chicken broth, salt, and pepper and bring to a boil.
Once boiled, reduce heat to low, cover, and simmer for about 35 to 40 minutes or until the malanga is tender.
In a food processor or blender, puree one cup at a time of the malanga and broth mixture with the roasted garlic and olive oil until smooth.
Slowly add half-and-half and stir until well-combined.
Serve with additional olive oil swirled on top and garnish, if desired.