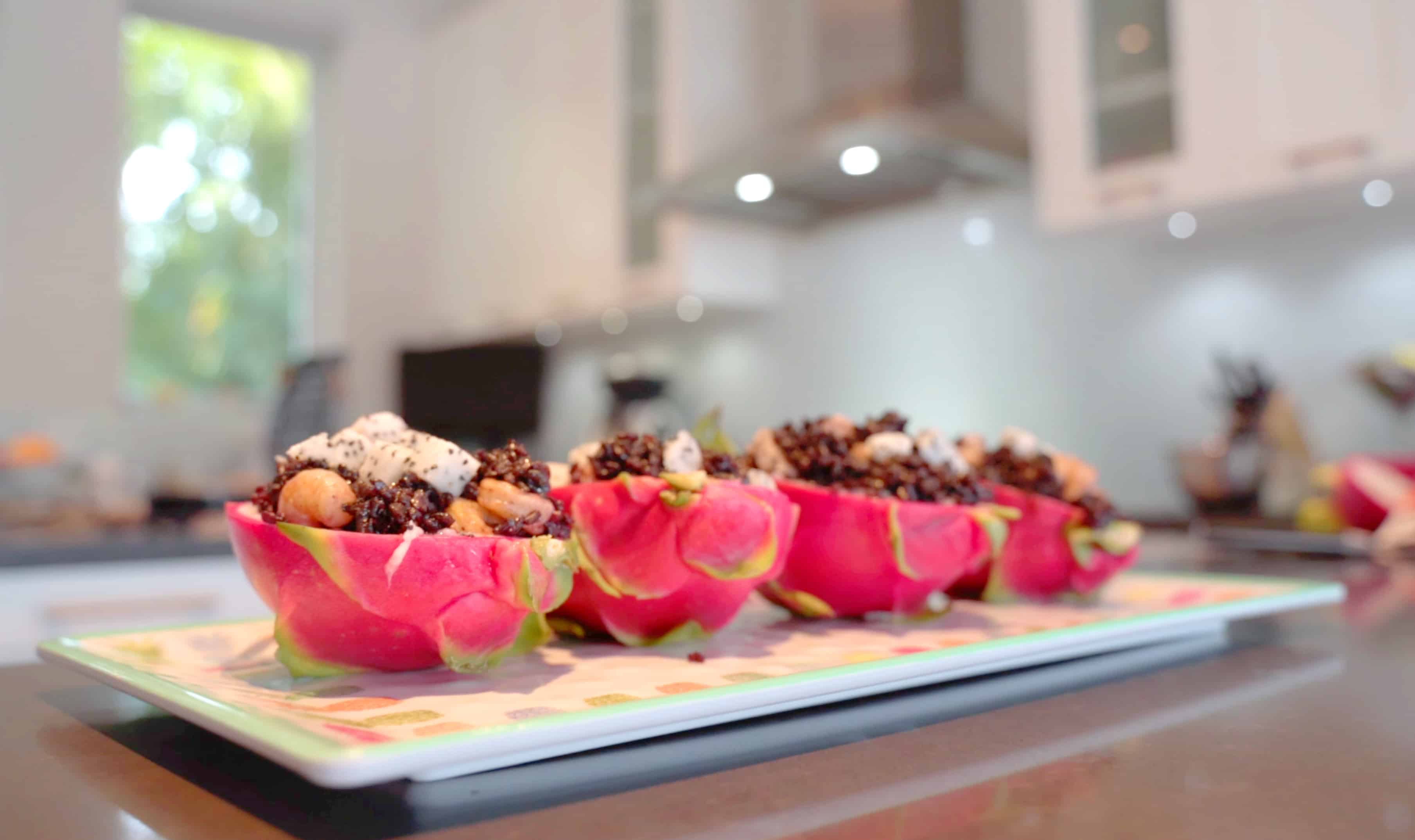 Serving
1 person
Time
5 mins
Difficulty
easy
INGREDIENTS
2 Dragon fruits
300 ml. orange juice
100 ml. honey
1 lime
400 gr peeled shrimp
1/2 tbsp. cinnamon
2 cups water
DIRECTIONS
Add liquids to a mixing bowl.
Mix well.
Add the liquid mix to shrimp.
Let marinate for 30 minutes.
Place the rice in a strainer.
Rinse with water.
Cook rice for about 25 minutes.
Add shrimp to a preheated pan.
Cook until ready.
Add salt & pepper to taste.
Add the cooked rice to the shrimp and mix well.
Add the diced dragon fruit.
Serve inside the dragon fruit skin.
Enjoy! If you tried this recipe, let us know by sharing a photo or video of your finished product on Instagram or Facebook and tagging us @JCTropicals.