RECIPES
Boiled Yuca with Mojo
How to cook yucca root on the stove top! Yuca is a carb-o-licious versatile root vegetable used in all sorts of comfort food recipes worldwide.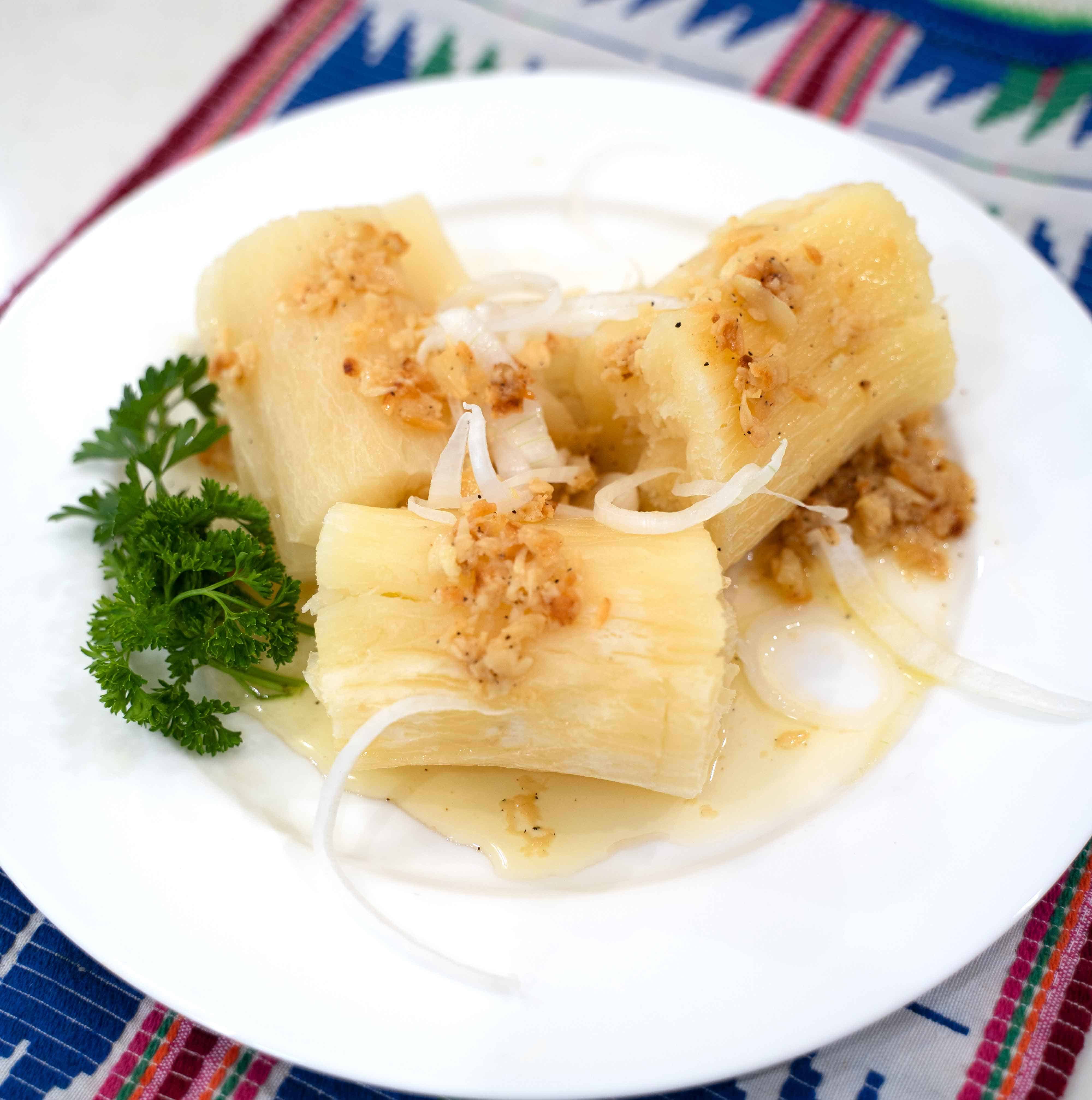 Serving
6 persons
Time
30 min
Difficulty
intermediate
INGREDIENTS
Yuca
• 4 yuca
• Salt to taste
Mojo
• Garlics
• Onion
DIRECTIONS
Yuca directions
1. Peel yuca skin and cut into medium wedges.
2. Place into large pot and add water until completely covered.
3. Bring to boil and add salt. Set aside for 20 minutes or until yucca is soft.
Mojo directions
1. In oil, sautee minced garlic and onions (or may leave onions raw).
2. Add salt to taste and mix well.
3. To serve, place soft yuca on a plate and garnish with the mojo on top.
Enjoy the taste of homegrown! If you tried this recipe, let us know
by sharing a photo or video of your finished product on Instagram
or Facebook and tagging us @JCTropicals.