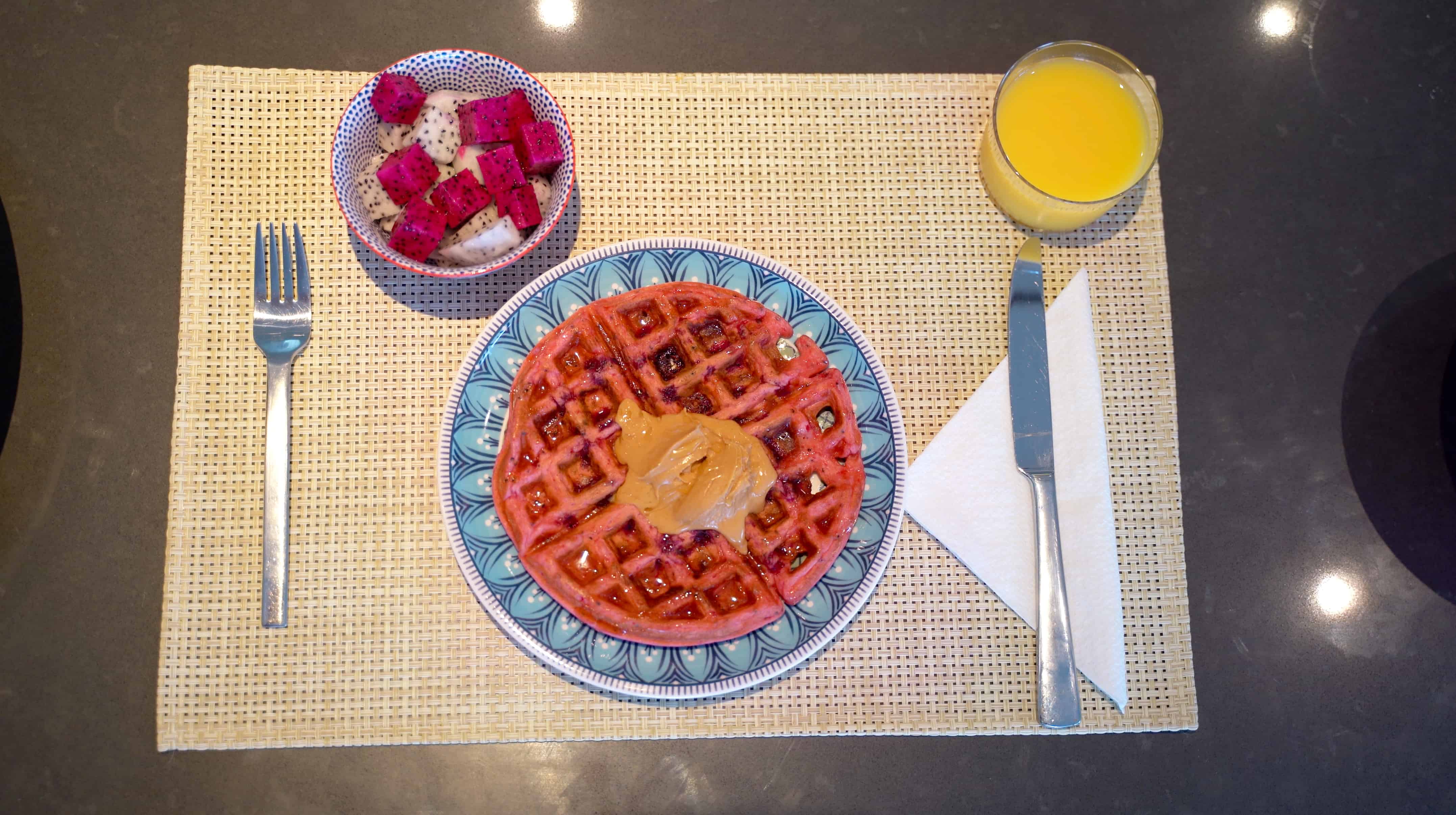 Serving
1 person
Time
5 mins
Difficulty
easy
INGREDIENTS
1 cup red dragon fruit
1 cup organic waffle mix
1/2 cup almond milk
2 egg whites
2 tbsp. honey
2 tbsp. almond butter
DIRECTIONS
Slice & dice the dragon fruit
In a bowl, add egg whites
Add waffle mix & whisk
Spray waffle maker with nonstick spray and spread waffle mix
When golden brown, serve on plate
Add almond butter, drizzle with honey and enjoy!
Enjoy the taste of homegrown! If you tried this recipe, let us know by sharing a photo or video of your finished product on Instagram or Facebook and tagging us @JCTropicals.