Guava
Guava was brought to Florida during the mid-1800s and has been a household staple ever since. While commonly sold as a thick paste and made into pastelitos and other sweet desserts, fresh red guava is a delicious, deep pink or red fleshed fruit with a sweet, tropical flavor. From beverages to sauces, even eating these like an apple for your daily snack, red guava is a versatile fruit that can conquer any sweet tooth.
J&C Tropicals carries red and Thai guava fruit.
Nutritional Facts
Per cup
Naturally Cholesterol-Free
Naturally Low-Sodium
Excellent source of Vitamin A, Vitamin C, and folate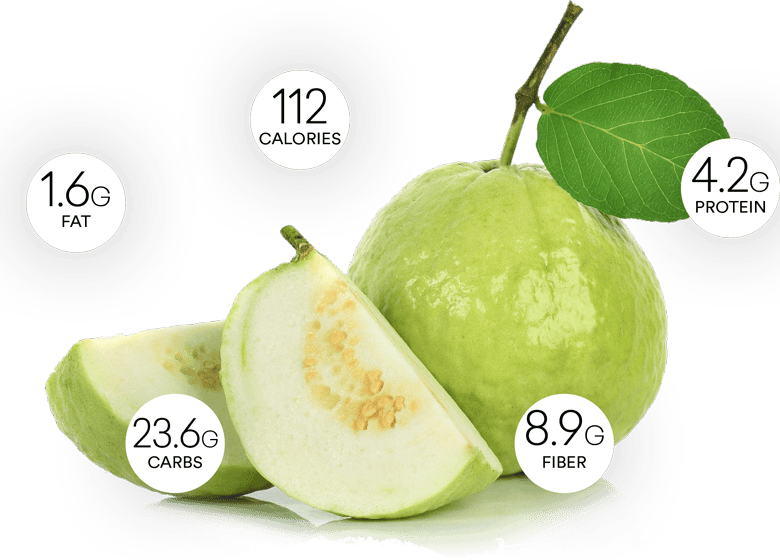 Trending right now
Exotic is exciting… try one of these unique products for an inspiring new food experience.