Mango
With a deliciously rich and sweet flavor profile, mangoes are stone fruits  commonly enjoyed around the world. Unripe mangos have a certain exterior firmness and a fairly consistent green skin color. Ripe mangos are fiery and very colorful, displaying green-to-yellow hues with accents of red. The exterior of ripe mangos should give slightly when pressed and exude a fragrant scent of the tropics. Inside, mangos yield a soft, juicy pulp that is delectable and refreshing, especially to cool down on warm days.
J&C Tropicals carries Tommy, Kent, Kiett, Francine, Palmer, Mingolo, Ataulfo, Hadens, Baby and Green varietals.
Nutritional Facts
per cup
Naturally Low-Fat
Naturally Cholesterol-Free
Naturally Sodium-Free
Mangoes are a good source of folate and an excellent source of Vitamin C.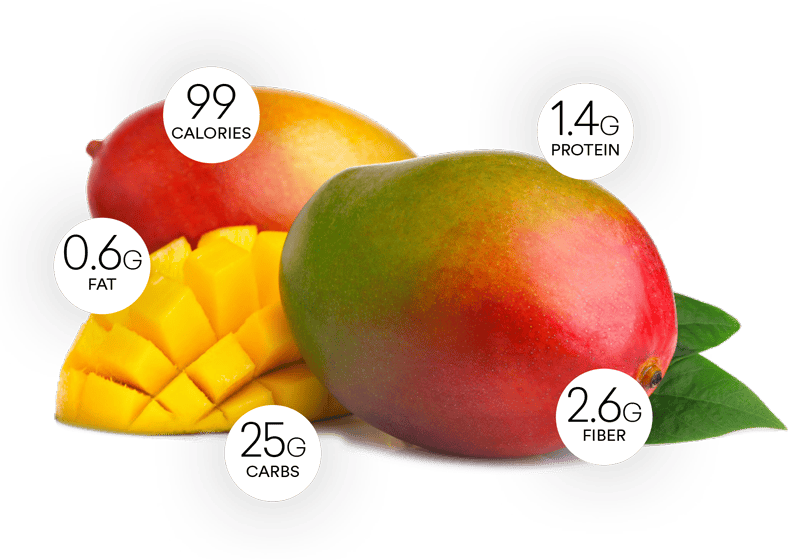 Trending right now
Exotic is exciting… try one of these unique products for an inspiring new food experience.