Papaya
Juicy, sweet, and oh-so-delicious. Papaya is an exotic tropical fruit native to Central and South America, Hawaii, and Mexico. It's said that Christopher Columbus once called papaya "the fruit of the angels." Pairing greatly with both savory dishes and desserts, this melon-like flesh is bright orange and known for its dynamic black seeds, which are edible but bitter. In some areas, the papaya is mistakenly referred to as pawpaw, although the true pawpaw is a completely different fruit.
J&C Tropicals carries solo and tainung papaya varieties.
Nutritional Facts
Per cup
Naturally Cholesterol-Free
Naturally Low-Fat
Good Source of Fiber
Provides Vitamin C, Vitamin A, folate, and potassium.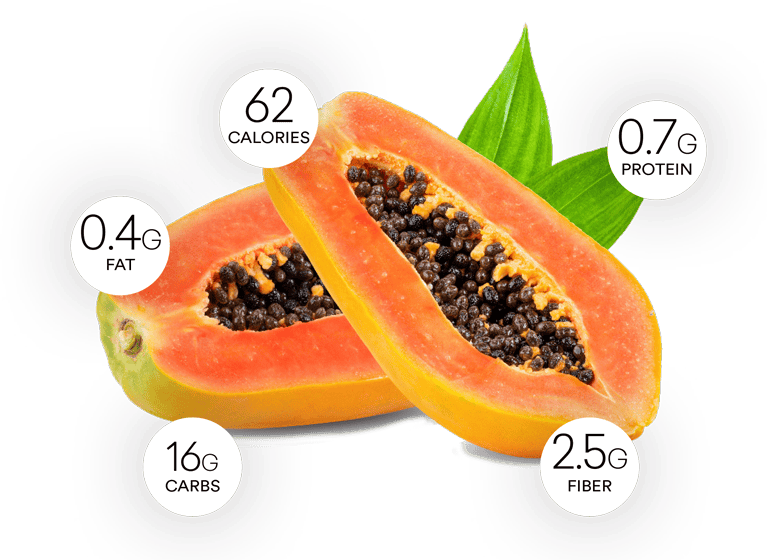 Trending right now
Exotic is exciting… try one of these unique products for an inspiring new food experience.