Star Fruit
When you wish upon a star (fruit) you get the sweet and sour taste of a delicious and nutritious ingredient also known as carambola. When cut across the middle, star fruit stays true to its name and visually looks like a five-point star with a sweet-tart taste. When ripe, star fruit appears mainly bright yellow with tinges of light green. They may have a dark brown tone along the ridges, which is expected as the flesh should still be quite firm. Overly ripe star fruit turns entirely yellow with brown spots all over.
Nutritional Facts
Per cup
Naturally Cholesterol-Free
Naturally Fat-Free
Naturally Sodium-Free
Excellent source of Vitamin C and provides a boost of fiber.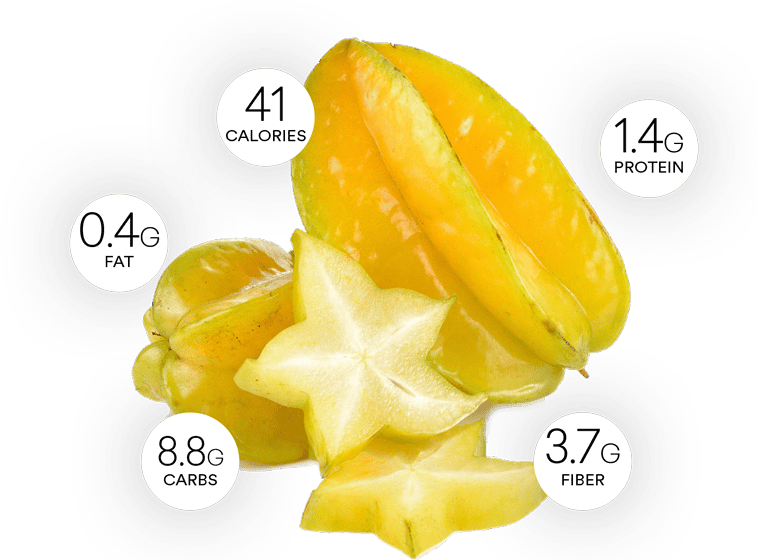 Trending right now
Exotic is exciting… try one of these unique products for an inspiring new food experience.